Nike Air Force 1's gain their way to fame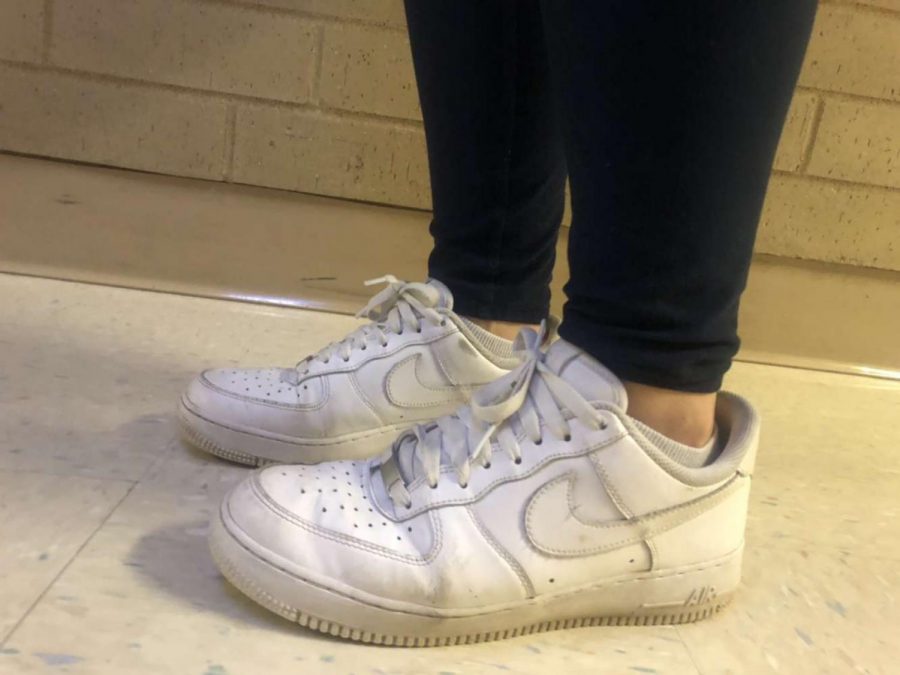 Ella Gag, Social Media Editor
February 14, 2020
"You can have a sporty side and a girly side wearing Air Force 1's," senior Emma Urban said.
Air Force 1's gained their way to fame with new styles and colors pleasing teenagers. The sneaker is an athletic shoe made by Nike. Prior, the shoe was primarily for the world of basketball. It then transitioned to hip-hop culture leading to influencers wearing them, making the shoe a trend. 
Sophomore Adrianna Garcia explained how she usually wears the shoe everyday because they go along with her outfits.
Meanwhile, as fashion recycles, Nike Air Force 1's are staying in the spotlight. Nike improved the production of their shoe game adding new colors and styles benefiting their popularity. Some of the styles include low top and high top Air Forces including colors like the basic white, pink, blue, gold and etc. The variety of styles and colors, give others the chance to express themselves in their own way with the shoe and add something different to their outfits. 
"They have different styles and colors now so you can choose if you want to wear the basic white ones or if you want to mix it up and be a little different than everyone else," Urban explained.
"
You can have a sporty side and a girly side wearing Air Force 1's."
— Emma Urban
In addition, Nike Air Force 1's give a bulky and sleek look to anyone's day to day outfits. However, the white Air Forces are the most basic and the most popular. The white shoes compliment people's outfits and add a plain but trendy look. The white Air Forces are catching teenagers eyes and drawing many to the Nike store. 
Garcia likes the white Air Forces because "they stand out and they match any outfit."
Many teenagers like to keep up with the trends and wear what others are wearing. On the other hand, due to the rising popularity of teenagers wearing Air Force 1's, copy-cat culture results.
"When people wear them I think they don't have a sense of style, besides seeing what other people are wearing and that's why they wear them," junior Jake Morgan said. 
However, all the styles and colors can work with any type of an outfit. They are sporty but may be used in different ways. Any other tennis shoe only goes with athletic wear, but Air Force 1's have a variety of designs and something special. 
"You don't have to be big into wearing tennis shoes because they pretty much look good on everyone," Urban added. 
Nethertheless, Air Force 1's  are a wide spread trend and are used for many styles. Furthermore, Nike is still continuing to create collaborations with styles.
"They've become a statement where you can either dress them up or down and anyone can express themselves wearing them," Urban said.  
About the Contributor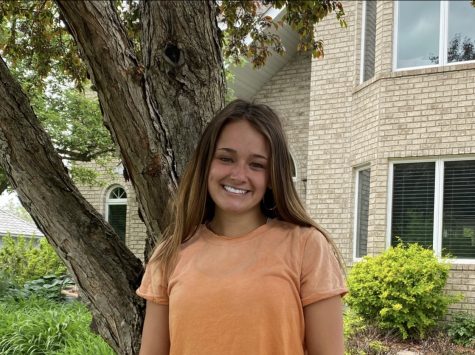 Ella Gag, Social Media Editor-in-Chief
Hi my name is Ella Gag and I am a senior editor in chief of social media for the Pony Express this year. I am a captain for the 2020 Stillwater cross country...