Former police officer David Kisch impacts many by doing what he loves
Ella Gag, Social Media Editor
January 17, 2020
The traits devotion, loyalty, being trustworthy, dependable, and courageous make an inspiring leader. Officer David Kisch is a former Oak Park Heights police officer and former School Resource Officer at Stillwater Area High School from 2006-2011. Kisch is that inspiring leader making a difference in people's lives.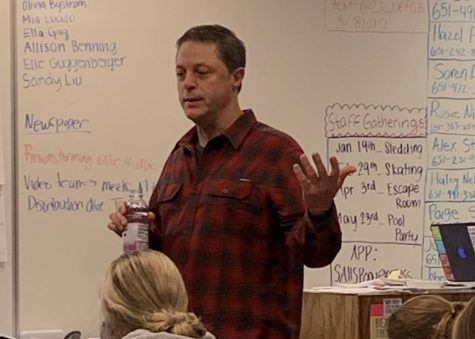 Law enforcement has changed dramatically through the years, meaning the police officers are more responsible. It is not an easy job and they overcome plenty of obstacles on a normal day bases. Everyday is different and they never know what to expect. Kisch seems to be dealing with the bad days or hardships at ease with an important mindset. 
"In order to function you can not let the bad memories let you down, you gotta focus on the good memories instead," Kisch mentioned. 
Beginning of his career
In college, Kisch studied to be a dentist and that was his primary plan. However, he started connecting to police officers and found what his real passion is. The primary defietention of working in law enforcement is to protect and assist the members in the community. Kisch then became a police officer in Oak Park Heights. He experiences and deals with different obstacles rather than the Minneapolis PD. He fell into the job of law enforcement.
"It is important to keep in mind, where we start is not where we all end up," Kisch explained. 
Kisch got an opportunity to work as a School Resource Officer at Stillwater Area High School. It was a great chance for him to protect and interact with the students. He even went to high school there and graduated in 1982. Working at school implies you have to work on making the students feel comfortable and make the school a safe environment. A new student came to the school, not having any friends, but Kisch walked around the school with them making them feel comfortable and the student has not forgotten that experience. Kisch has influenced many in this job. This is where he was meant to be. 
"I enjoyed this job the most, I loved working with students and making an impact," Kisch added.
What it is like working in the law enforcement
Working in law enforcement is no easy task. As a police officer you are given more authority and held accountable. Over the years, there has been an increase of negative perceptions of police officers through the media. Many hate the cops and attack them when they try to protect. Social media publizes the bad that the law enforcement does and does not post about the impact and joy they bring. As well, the job obtains stressful hours that affect the family. Kisch had to go through the obstacles and being hated on. Overall it is his passion and had to go through all of it when he worked in the outside community. Many people have quick reactions and try to hurt police officers and then they have to deal with that and all the negative perceptions people give them.
"
It was one heck of a ride. I wish I started earlier."
— David Kisch
"Working in law enforcement is a huge obstacle and the only way to overcome is changing the public perception,"  Kisch said. 
However, working in the school environment was an experience like no other. Kisch loved working with kids and interacting with them. He wanted their first experience with the law enforcement to be impactful, so later on they feel comfortable and protected. He always listened to the students and let them vent because he knew they want to be heard. Kisch loved working in the school and working with the students. He spent a lot of his time in the classroom instead of his office to observe and develop relationships with the students.
"I was very fortunate to influence people and make a difference giving the students good memories," Kisch explained.
His motivation and impact
Kisch was fulfilling his passion of working and got to do what he loved everyday. He enjoyed working with others and doing good for the community. He was able to do his job longer because he loved it so much. Overall it is not about the money of a job, it is about doing what a person inspires to do, which was done by Kisch. 
"My path has changed but I still have the same goal of protecting and helping people, 28 years in that line of work, the job and money changed but my goal and satisfaction of working has not changed," Kisch mentioned. 
Kisch made people feel safe. He has the traits of a leader and impacted many. People have gone up to him and talked about how he influenced them. Kisch has done his job of helping people and giving them a good opinion of law enforcement rather than what they see on the media. He has made a difference in people's lives and displays leadership to many. Kisch gained respect from a lot of people and has memorable impressions on them. 
"Kisch is very intelligent, has strong morals, is a joy to the community, strong, loyal, giving, good with kids and I have developed a great amount of respect for him and I know many other teachers think the same," spanish teacher Kristen Carter explained about Kisch. 
Overall, Kisch retired and is still working with his passion for protecting others in a company setting. He has made long lasting impressions by doing what he loves. 
"It was one heck of a ride. I wish I started earlier," Kisch added.
About the Contributor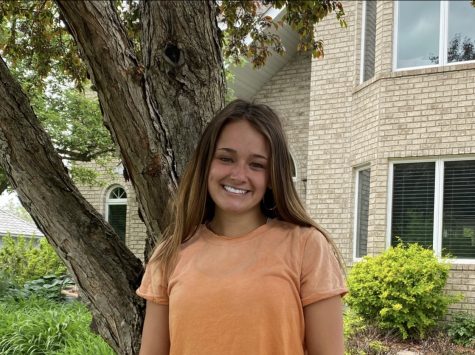 Ella Gag, Social Media Editor-in-Chief
Hi my name is Ella Gag and I am a senior editor in chief of social media for the Pony Express this year. I am a captain for the 2020 Stillwater cross country...