TikTok's repetitive content censorship creates controversy
TikTok is the most addictive and fastest-growing social media platforms with 500 million active users worldwide, TikTok has a wide range of videos uploaded to its app daily. A Chinese company known as ByteDance owns the TikTok app. This company recently has been having a recurring pattern of censoring video content that is politically and culturally sensitive.
"We are committed to building a safe, healthy and positive environment for all our users," technology company ByteDance stated on their website.
Technology company ByteDance has its own unique goals and guidelines for their users, of providing an environment that builds global platforms for creation and production.
ByteDance wrote on their website that their overall mission is to create a safe place where internet users can explore the world's creativity, knowledge and moments that matter in everyday life.
"
We are committed to building a safe, healthy and positive environment for all our users."
— Bytedance
Human rights activist, Feroza Aziz, from New Jersey posted a video condemning China's mistreatment of the Uighur Muslims. The video was then later censored and her account was suspended.
Junior Andrew Roop explained how he believes TikTok is too strict on what they choose to censor.
"I think that it is absolutely ridiculous on what videos TikTok chooses to take down and censor," TikToker Tyson Sonnek added.
Many believe the reasoning for censoring videos that are culturally and politically sensitive are unjust reasons for censoring videos, and because TikTok has been denying the censorship, it has been creating controversy among TikTok users, on the video-sharing app TikTok.
"I think it should not be allowed because we have free speech, so anyone should be able to put their content on the internet without it getting censored," freshman Frances Hermes said.
Ever since 2003, when social media platform Myspace debuted, social media has been having a daily impact on lives in today's generation, TikTok users believe there are better ways to take on this ongoing issue of censoring.
"I feel like with how social media has been changing, it should be up to the viewer's discretion like you know what you should and shouldn't be looking at," Sonnek explained.
The vast majority of the content TikTok has been censoring is politically or culturally sensitive towards the Chinese government. Many find it mischievous that a Chinese company owns TikTok and these are the kinds of videos they are censoring. Because TikTok has been denying the accusations the app has been having negative publicity. Even though this app has been having negative publicity the app still has millions of active users. This issue happening has created conversations among TikTok users trying to explain the reasoning behind why TikTok would censor these kinds of videos, or it will create a bigger problem for TikTok in the future.
"This may feel foreign to us as Americans, but it does not feel foreign to the Chinese, so who are we to speak about their rules," Roop explained.
About the Writer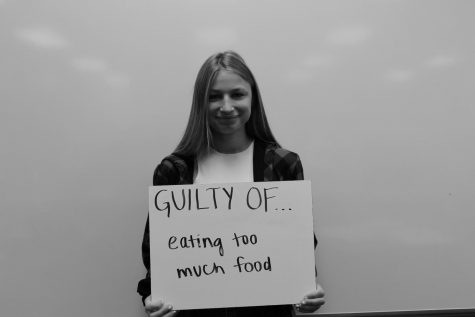 Mylana Nederloe, Business Editor
Hi my name is Mylana Nederloe. I am a junior and I have the job of being a Business Editor for the Pony Express newspaper! I love eating food hanging out...