Avery Wright commits to University of Wisconsin-Madison for rowing
December 15, 2019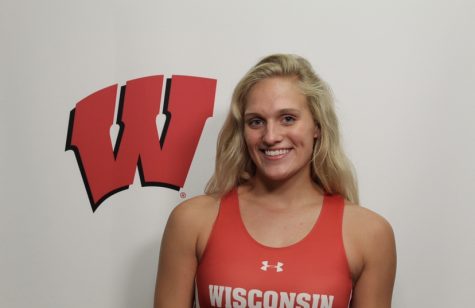 Senior Avery Wright is a team player and leader on both the high school swimming team, as well as the Minnesota Boat Club (MBC) rowing team in Minneapolis. This is only her second year on the MBC rowing team and her second year getting involved in rowing. She is a hard-working student and a leader in many aspects of her life.

After visiting Madison, "I really got like a good feeling from it and I just feel like I fit in really well with like the other students, and the other athletes there, and I really had like a strong connection with the coaches," Wright said.

Wright has worked really hard for two years on the MBC rowing team and the hard work she put in finally paid off. Though she may not have reached the goals she has set within rowing, she made an amazing accomplishment of committing to the University of Wisconsin-Madison. Being in college will help her grow and develop not only in rowing, but also as a young woman.

Without reaching the goals set, "I think college will really help me get there, so I'm really excited about that," Wright said.

She used to be a year-round swimmer. Avery has only been rowing for two years after one of her swimming teammates told her to try it out. She has been on the MBC rowing team and it has helped her grow into the young woman she is now.

"[As an athlete] I feel like it's made me like a lot more disciplined," Wright said.

As an amazing teammate on the rowing team, Avery also is on the swim team. She works hard to make the underclassmen feel like a part of the team.

"I feel she has grown a lot, not just as a person, but as a leader by leading the team as a captain and being a role model for the younger girls on the team. Starting out she talked to all the younger girls and gives them advice and helps them at meets, and secondly, she gives the team good advice and gives us 'pump ups' before meets," sophomore Avery Hoge said.

As a captain of any team, whether swimming or rowing, it helps grow and develop a person into a better leader every day by teaching new skills. Wright was lucky to have the experience to be a captain of the swim team during the season.

"

"

I've gotten a lot better like with organizational skills and just like communication skills too"

— Avery Wright

," Wright said.

Now with Wright going off to college, the swimming team is going to miss having her around. She has worked to make a big impact on many students at this school and is excited to see how she is going to further grow and develop into the woman she is during college.

"I think the team will grow from her because people will see the impact she made on the team and want to one day be like her," Hoge said.

Wright works hard in the classroom and outside of the classroom. She's a leader in every aspect of her life. She excels in many parts of her life. Avery is someone who underclassman can look up to and trust.

"[Wright is] very athletic, smart, outgoing, and kind," Hoge said.