Keegan Kogl wins award of excellence from Congress of Future Medical leaders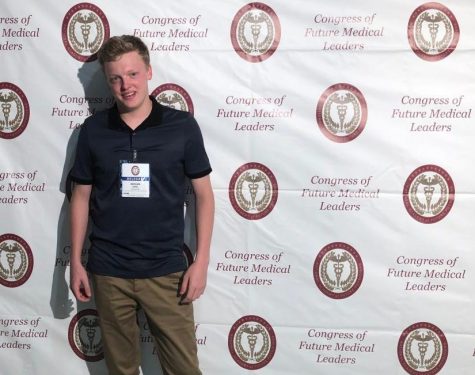 Last summer, junior Keegan Kogl went to Boston for the Congress of Future Medical Leaders.  Kogl got called down to the main office to receive his award of excellence to certify he attended on Sept. 27.
While at the Congress, Kogl heard from numerous speakers.  He heard from Shree Bose,  the Google Global Science Fair winner in 2011.  He also heard from a man who had a bionic eye, among other things.
"There was a lot of speakers," Kogl said.  "It's just like a lot of TED talks over two days, basically just have doctors and Nobel Prize winners talking about their path in medicine."
Kogl also said he watched a surgery.  There was a live stream from a hospital in Virginia where a doctor performed a knee replacement on an older man.  Kogl and other high schoolers watched it and asked questions that the surgeon would answer in real time.
"
"It was cool," Kogl said about winning the award.  "I had no clue. And then Bach called me down one day and I was like, 'Oh, okay.' ""
— Keegan Kogl
After going to it, Kogl said he was, "Motivated to do well in school and pursue a career in medicine." Kogl would like to attend the University of California-Burkley or Boston College to become an emergency room surgeon.
After going to the Congress, Kogl said, "Honestly if you get selected to do it, go. It's a once in a lifetime thing, and there's a lot of awesome people there."
About the Contributor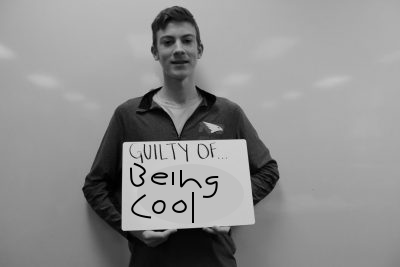 John Franklin, Copy Editor-in-Chief
Hello! My name is John Franklin, I am a senior and I am the head copy editor-in-chief for the Pony Express.  Other than working on the Pony Express, I...