Smith + Trade Mercantile supports local artists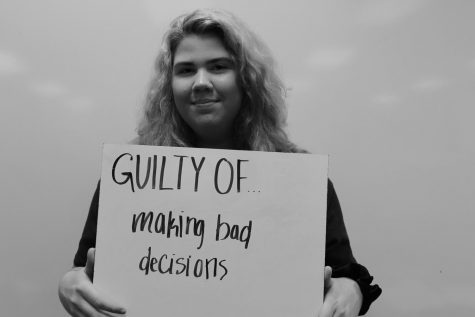 More stories from Elle Guggenberger
The downtown scene has everything from sit down restaurants, to antique stores, to gift shops, but the one thing the area was missing was an art shop as unique as Smith + Trade Mercantile. The state is full of creative faces, and TV designer Kelli Kaufer, alongside her business partner Erin Quast, decided to give some of them a chance to sell their art locally.
The store recently opened, July 18, gathering pieces by local artists in one place to be sold to the public. The mission of this new store is the bring the community together through interactions between artisans and customers, including through art classes.
"It's really fun to chat with locals and let them know about this cool shop downtown," featured artist Peg Malanaphy said.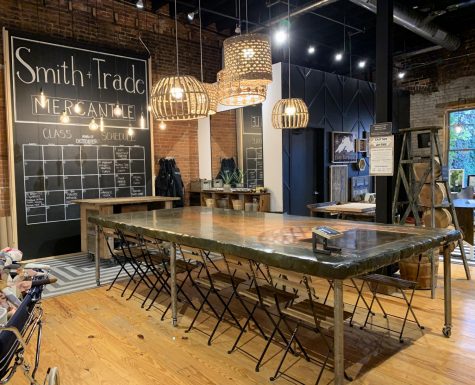 Roughly 100 people showed up for the grand ribbon cutting, including friends and family of the owners, as well as the general public. The idea of the store was not even a concept in 2018, meaning the owners were only given a few months to come up with a business plan and make their mutual dream a reality.
"It was not a lot of time but we wanted to be up and running at the beginning of tourist season. We picked an open date, set goals, schedules and deadlines which we stuck to. It was a challenge, many nonstop late nights, but it pushed us to get it done. We had to! I would have liked to have had a few more months as it was extremely stressful but I think it would have been just as stressful if we had more time," Kaufer explained.
The store offers art classes, taught by the featured artists themselves, giving customers a chance to meet the face behind the art. The classes targeted group is usually beginners, "so I could introduce them to this fun medium" Malanaphy said about her own alcohol ink class. The classes all take place at the store's famous granicrete table.
"Just about everyone that sees the table has to touch it, it draws you in," Kaufer said. "You can see our logo on one end with the copper pipes, above the pipes it looks like they start to melt and the copper is flowing like lava down to the other end of the table. Truly one of a kind."
Artists are also invited to the store to work on their projects from 12 to 3 p.m. on Sundays, an example being Tom Velure, owner of Bored In The Basement. Artists can chose to work at a table in the back of the store or in the window display. Velure, woking in the back of the Mercantile, was able to take commissions, answer questions and sell two pieces during his couple of hours in the store.
"
"We want it to be a place where consumers can find that one unique, special gift for each member of their family and friends.""
— Kaufer
"People love to meet the artists. That's one of the most memorable experiences for me, too. I like to see the faces behind the art that we sell. It's different seeing them in action versus reading about how it's done," Sydney McNurlin, senior and store employee, said.
Each type of art can only have two displays in the shop. McNurlin explained that people are turned down because the certain style or type of art already has the maximum number of displays. The displays all have a small plaque drawing customers in, allowing them to read about the artist.
"We want it to be a place where consumers can find that one unique, special gift for each member of their family and friends," Kaufer said.
Because of Smith + Trade Mercantile, artists have been able to interact with the people viewing their work, making the process even more worthwhile. Some artists make their particular artwork as a hobby, while others have turned it into a business. In both cases, the connection they have been able to form makes the process more enjoyable and profitable for them, allowing them to keep expanding their creativity.
About the Contributors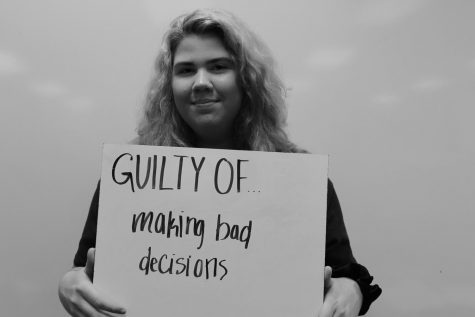 Elle Guggenberger, Graphics Editor
I'm Elle and I'm a junior this year as well as a Graphics Editor in newspaper. I'm super creative and interested in art related hobbies such as painting,...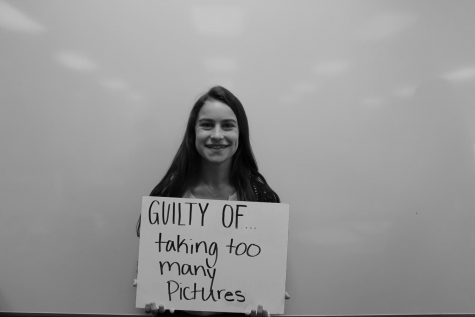 Ava Hoelzel, Photography Editor
Junior Ava Hoelzel is excited to build new relationships and have fun in newspaper. Outside of school she enjoys photography and traveling. She also is...