Cheerleaders make sport more meaningful
"The girls have helped support her and make her feel like a bigger part of something and she's truly embraced that," coach Julie Ligday said. Junior Madi Hayden makes this year extra special because she has down syndrome. 
Hayden joined the cheerleading team this year, after having cheered when she was younger.
"
She helped me get out of my comfort zone and make new friends."
— Madi Hayden
This season, Hayden, a student with Down Syndrome, brings her A-game to this non-adaptive team. Her enthusiasm and spunkiness rallies the Pony Nation. 
"When I was a freshman I went to the pep rally and saw the cheerleaders. My heart was melting. I told myself that I have to join when I'm a junior," Hayden explained.
It was a surprise to Ligday when she attended a Ponies football game and released there were no cheerleaders. Being from the South, children begin cheer when they are able to walk, so this came a big shock to her. 
Ligday coaches the cheer team on with their third season and it continues to be an all inclusive team. The sport welcoming anyone and everyone. Ligday said about bringing back cheer to the St. Croix Valley, "It truly, truly warms my heart. It's an amazing group of girls."
Ligday was no stranger to Hayden. Prior to this season, she coached the youth SCVAA squad when Hayden was ten. 
"She helped me get out of my comfort zone and make new friends," Hayden explained. "It's really neat to see how she's grown and other challenges she has faced in life and overcome them," Ligday added.
Typically people with down syndrome are encouraged to participate in sports at a young age. The disorder tends to lower muscle tone, so physical activity helps build it back up. Cheerleading incorporates not only strength, but also flexibility and rhythm. 
"I would have to say, yes, her disability does affect her in some way, but I feel like she does not let it limit her," Ligday said. 
Hayden is treated the same as all of her teammates. She is extremely hard working and it reflects onto others. 
"They are fun to work with and they inspire me to try," Hayden said. Senior co-captain, Gabby Lamotte, fills her leadership role by getting to know all of the girls. "We talk to her and ensure she feels confident," Lamotte explained.
The team receives new uniforms every year. It is always a very exciting moment for the girls to see each other dressed up. Hayden described what it felt like to put on this years new uniform. 
"It was really exciting and I am very happy that I am in this new cheer family," Hayden said. Many different talents brought together is what makes this team special.
About the Contributor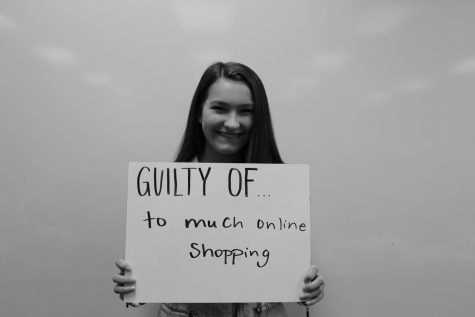 Fiona Stahl, Online Editor
Junior Fiona Stahl decided to give Newspaper a try because she enjoyed the idea of others being able to read her work, rather than only a single person....