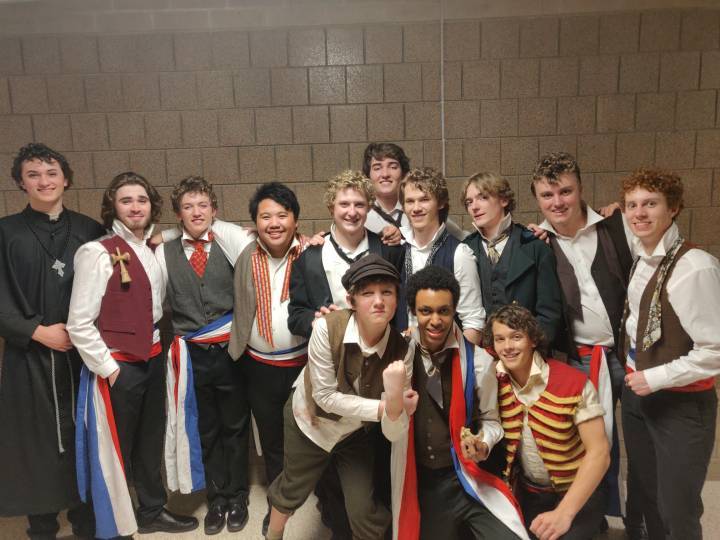 Photo submitted by Fayuma Felema
Theatre students plan summer trip to Scotland
Several theatre students and the theatre director, Grif Sadow, are headed to Edinburgh, Scotland for the National Fringe Festival (often referred to as The Fringe) from July 27 to August 9. Prior to visiting the festival, the theatre students will be stopping in London for a couple days before heading up to Scotland for their four performances at The Fringe in the span of a week.
After last year's performance, theatre students were nominated to take this trip to Scotland as an invitation to perform at the festival. Other than sightseeing and visiting castles, students thought it was a good opportunity to meet other students from all over the world and immerse themselves in a different culture.
The Fringe is the world's largest arts festival, which in 2018 featured more than 55,000 performances of 3,548 different shows. The Fringe is known for hosting students such as Stillwater theatre students because it is an open-access performing arts festival, meaning there is no selection committee and anyone may participate with any type of performance if nominated.
"It is a privilege to be one of 40 American schools that were invited. We had to send in an application video and then we got evaluated and apparently we're good. So we get to go, and there are going to be schools from all over the world. It is a great cultural exchange so that's what kind of drew us in," Frank Madsen, senior theatre student said.
"
It is a privilege to be one of 40 American schools that were invited."
— Frank Madsen
Theatre students have been fundraising in preparation for about a year. They even added on an extra day of the spring play, "Les Misérables", partly to help fund for the Scotland trip. Any time the school offered fundraising opportunities through, for example, working concessions at sporting events, the theatre students would take advantage of the opportunities. This example along with many others has been an enjoyable fundraising opportunity for the students involved.
"During the summer there were a couple of fundraisers and we've been doing fundraisers like every month or so we would have a couple that we would do," Fayuma Felema, junior theatre student said.
More than anything else, this trip is about strengthening the connection between this group of talented young men and women. Their chemistry as a group will certainly play a role in the success of this trip and their development as people.
"You just develop such a friendship, like your basically family at the point when you have already worked on a project for a while. Everyone basically cares about one another. I think there are going to be quite a few tears after we come back because a large part of the group were seniors this year," Felema said.