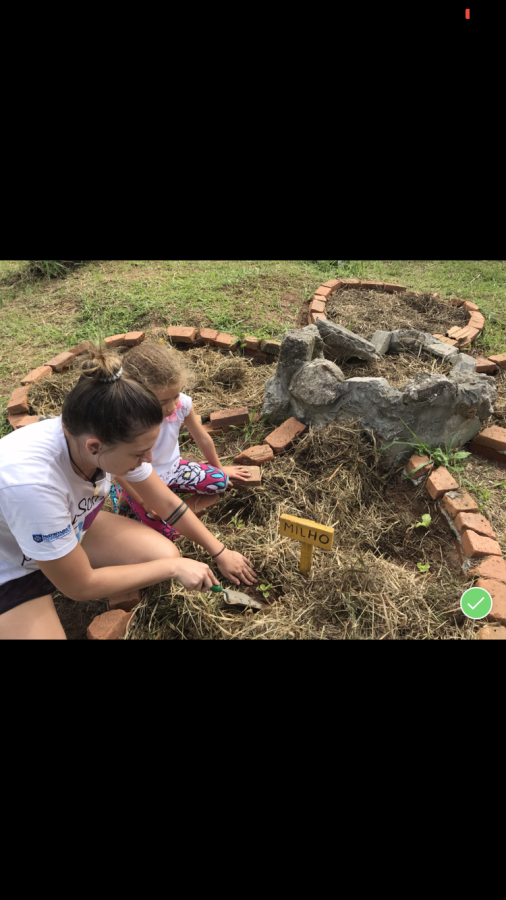 Photo submitted by Sintra Nichols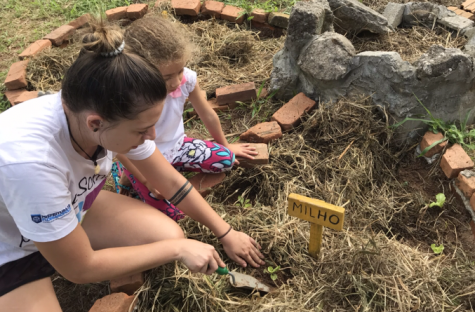 A few Stillwater students are taking a year break in between going to school. A gap year is used for students who want to serve as an intern or raise more money for college. Some students take a gap year to work or travel, among other things.
Sintra Nichols, a 2018 SAHS graduate, took a gap year and spent time helping children in Brazil "living with a host family in Florianopolis, Brazil."
Nichols traveled to Sao Paulo and used her time to find independence. 
She made many friends in Brazil and used her skills to teach young children "I had language classes once a week and I had an apprenticeship at a preschool, where I just hung out with the kids. I built like a swing there, I redid their garden towards the end," Nichols said.
One large deterrent in students not taking a gap year is they feel as if colleges will view their transcript differently. Schools may not think the student is focused on school if they take a year off to do otherwise.
In reality, most of these students are working or doing internships to improve their transcript. Students who take a gap year learn vital skills for the real working world that some students who go straight to college miss out on.
Junior Olivia Velte thinks a gap year will restrict students on which college you will be accepted into.
"I think that they would look at you as having other priorities besides academics. Since colleges are mainly focused on academics, I think they view you as not being personally committed to your education," Velte said.
On Sinatra's gap year the thing that set her up for success in the future was the independence she learned while in Brazil.
"I think it gave me a really good sense of independence. Because that's always been one of my biggest things for the future. Because I won't always have my parents there, I won't always have like, an amazing support system. So I wanted to figure out who I was outside of everything familiar, figure out what I could do," Nichols said.
one main reason for a gap year is academic burnout after a student has been in school for 12 years they want to explore what other opportunities the world offers outside of the basic education system. Four years of school after that may seem intimidating to incoming college freshman, so a year break from school can be beneficial. A recent UCLA study found only three percent of students who plan to go to college do a gap year.
Senior Emma Lehmann thinks if she takes a gap year she would not want to return to school.
"It would basically ruin my whole process of going to college, going to medical school, becoming a doctor, as quick as I can. But if I did do a gap year, I feel like I wouldn't want to return to school because I like traveling," Lehmann said.
Many students choose not to take a gap year even though it was proven to be beneficial to the student. Some students feel like colleges will view students differently if they take a gap year.  Whether it is working doing an internship or traveling a gap year is a good way to explore the individual and find independence.