Tuition free college sparks interest among Americans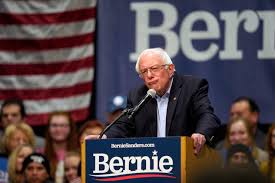 Since the late 1800s, college in the United States has required a tuition fee. These fees help to give back to the school in order to pay staffing and bills for the college. College should make students pay for their education in order to ensure they will give more effort into studying.
Presidential candidate Bernie Sanders has been pushing hard for a tuition-free college for public colleges and universities because he feels taxpayers will be able to fund the schools. This has worked well in countries such as Finland, Sweden and Estonia. They also have higher taxes than in the United States due to reasons such as tuition.
With the prices of some colleges out-of-state tuition, students veer away from attending them and settle for closer colleges where they are able to pay in-state tuition. This does not give students the fair opportunity to attend the college of their liking.
"Absolutely, I believe the cost of college is the biggest deterrent from students going. It's a hard pill to swallow when thinking about graduating with thousands of dollars in debt," said College and Career Center Counselor Amy Carr.
Some people in the United States never attend college, but instead, choose a more entrepreneurial route. In Stillwater's graduating class last year 88 percent of students enrolled in a college but that leaves 12 percent of students choosing a different career paDylanth. This makes it unfair for those people to have to pay for other's tuition when they are not going to need their tuition paid. This leaves a percentage of the population who will be unfairly taxed, which could lead to some of the population refusing to pay their taxes.
"I think it makes sense if you go to a specific college you should be required to pay the tuition fees that come with your education,"  junior Dylan Doyle said.
College is full of learning experiences, one of which is learning how creating a budget to save money. College loans are often the first major financial dealing that people work with. Paying them off in a timely manner proves you know how to budget your money, skills people use again and again when buying cars or houses, according to collegeraptor.com.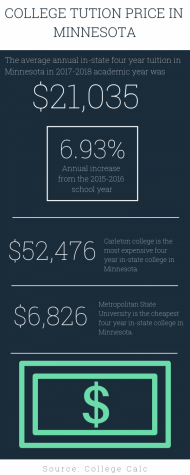 "I think when it comes to that time, yes tuition could teach me how to handle my money better for the future," junior Owen Prom said.
If public college and university tuition were to be free for students, the enrollment of these schools may go up. 15 percent of graduates at Stillwater high school attended a two-year college option last year but if it was free to attend a four-year community college would see less enrollment. The more students that attend the colleges or universities the more money the school is going to need for expenses which could raise taxes even more.  
According to Chris Wells of Business Insider, "Citizens in the United States collectively hold about 1.31 trillion in college loan debt."
"I guess there are pros and cons to it. Pros being more students would attend and have less debt. Cons being where does the money come from? More taxes? Who will pay for it?" Carr said.
"A large number of graduates might oversaturate some areas of the workforce, leaving even more people with degrees working jobs that they are overqualified for," according to collegeraptor.com.
Carr does not feel the same way saying, "With having more skilled employees it would help our economy in keeping up with the rest of the world."
In countries with tuition-free college such as Finland, the personal income tax rate reaches over 50 percent and even over 60 percent in Sweden, whereas in the United States it is only 37 percent according to Tradingeconomics.com.
"I'd rather pay my loans as a student and get it over with than have to pay for others loans the rest of my life," senior Isaac Anderson said.
The United States is better off keeping tuition the way it is now in order to keep taxes down and better prepare students for the world they are soon to enter.
About the Contributor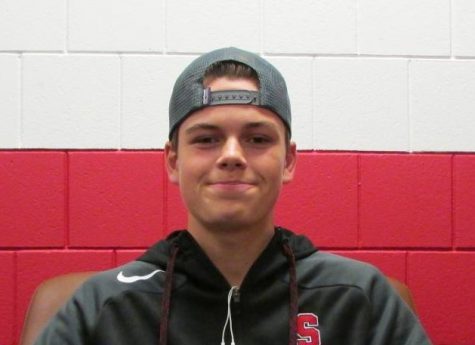 Zach Johnson, Social Media Editor
My name is Zach Johnson and I'm a sports media editor for the SAHS Pony Express newspaper. I play lacrosse and enjoy fishing and hunting. I'm most looking...