Ward reflects on horse's rare condition
Hang on for a minute...we're trying to find some more stories you might like.
Many of us have grown up with superheroes – Superman, Batman, Wonder Woman and Iron Man. All of these superheroes have both strengths and weaknesses, which are played out in the arenas of their battles.
Such is the case with a special superhero horse named Wondergirl. Wondergirl is a 17-year-old horse who has the strength and capacity to work her way around a show arena. However, Wondergirl is blind in one eye. That doesn't seem to bother her owner at all.
"I have been riding horses forever," Freshman Louisa Ward said."My dad did it. My grandpa does it. So it's just kind of a family thing. And it's really fun."
According to the University of Minnesota Extension, Euqine recurrent uveitis (ERU) is an auto-immune disease that can affect horses' eyes. It is one of the most common eye problems in horses and the leading cause of blindness.
"It is a chronic disease that horses get. It was really painful, and she was blind in that eye so we had it removed," Ward said.
Along with being painful, ERU can cause the horse to be sensitive to light, it can make training hard and decrease the performance in the arena.
This hasn't been the case for Wondergirl. Out on the arena Ward says, "She jumps to the side a little bit, but it doesn't really affect her that much."
"
My favorite part is being able to have a good connection with an animal such as a horse."
— Louisa Ward
Training horses brought two friends together. Freshman Bella Godfrey, met Ward due to their love of horses and competition.
"My favorite part is being able to have a good connection with an animal such as a horse," Ward said.
That connection these two share with their horses is not just a simple bond. Science Daily has shown that the movement of a horse and this movement's effects on the rider increases the rider's cognitive abilities. Basically, the more somebody rides, the smarter they can get.
When asked about encouraging others to take up riding and competition, Godfrey said, "I think it has its cautions but it is so much fun if you get to the level or point where Louise and I are where the competition is existing and challenging."
Wondergirl has found the perfect owner and the owner has found the perfect horse. "Wondegirl is really sweet and loves attention," Godfrey said.
It is truly wondering what a perfect match Ward and Wondergirl are together.
About the Contributors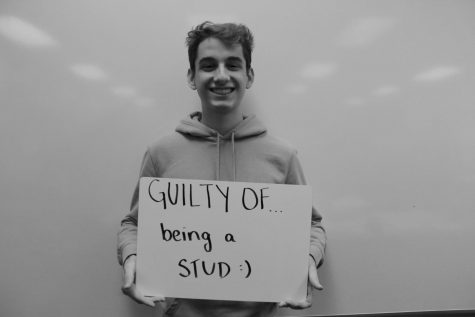 Ben Wrightsman, Broadcast Editor-In-Chief
Hello, my name is Ben Wrightsman. I'm a Broadcast Editor-In-Chief for the Pony Express Newspaper and I am currently a Senior. I'm a manager at Culver's...