Jonas Brothers make a comeback with new single 'Sucker'
Joe Devins and Ben Wrightsman
The Jonas Brothers returned to the music scene after a six year hiatus. The band broke up in October 2013 and left fans disappointed. Many questioned if the band would get back together after the Instagram was reactivated in Jan. 2018, but the brothers finally returned nearly a year later. The brothers took time to pursue solo careers and begin relationships with their significant others.
The members of the band have definitely had the chance to grow up. Nick and Kevin are now married, and Joe is engaged. Their new solo, released March 1, 'Sucker' features the women in their lives. Their new sound is different, yet fans have still continued to support them.
"
It's very upbeat and the music video featuring all their wives is super cute."
— Tori Lee
However, there were very few people who expected a comeback after they announced their separation many years ago. Multiple groups have taken a break and never reunited.
"I never thought they would come back after their break was more than just a few years," junior Grace Anderson said.
The Jonas Brothers have no doubt matured. The lyrics in their new single are proof they have aged and become more than members of a teenage boy band.
"You can tell their voices have matured since the last album they have released," senior Tori Lee explained, "I think they are going to be able to write more songs about what they want to sound like without having the Disney influence and rules in place for them."
Growing up in the spotlight can leave celebrities wanting a break. The Jonas Brothers were often under speculation as famous teenagers.  
"They needed a chance to live their lives," Anderson added.
With the release of the band's new solo, fans from the past have returned to encourage their new style. Their music has changed; however, dedicated admirers have remained following their career.
"I was a bigger fan when I was little. They had more music I liked at that age, but I still love that they came back," junior Allie Smith said.
Their new single is a strong start to rebooting their journey. The music video features their wives and fiance's to prove their dedication and love for the women in their lives. They explain how much these women mean to them.
"I really like their new single. It's very upbeat and the music video featuring all their wives is super cute," Lee added.
From the band's formation in 2005 to now, they have been adored in the music community. Their songs have always had passion behind them, no matter their age. The future for the Jonas Brothers looks bright.
Leave a Comment
About the Contributor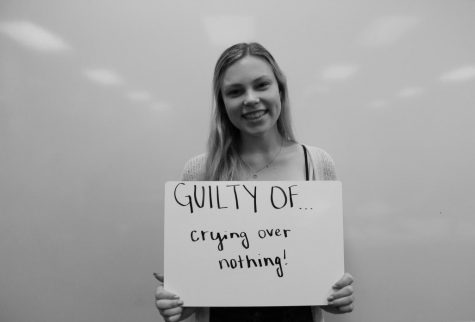 Julia Bennett, Social Media Editor-in-Cheif
I am a senior and the Social Media Editor-in-Chief.  I am a Co-Captain of the Varsity Figure Skating team and have also skated individually for 13 years....