Stillwater Nice Cream opens in May
Hang on for a minute...we're trying to find some more stories you might like.
A Minneapolis-based ice cream shop, Minnesota Nice Cream, will be opening downtown Stillwater this May.
Minnesota Nice Cream is known for its customizable cones and edible glitter. It will be opening a second location in Stillwater at 308 Chestnut St, the former location of the Wedge and Wheel cheese shop. After having business take place in a truck for over two years, Minnesota Nice Cream finally upgraded to their own store in Northeast Minneapolis. Owner Katie Romanski has decided to open another location in Stillwater, after extreme success at her Minneapolis location. The truck had been named one of the top five food trucks in Minneapolis-St. Paul by City Pages in 2017 and has been featured in stories by the Star Tribune, WCCO and Buzzfeed.
"
My family has gone [to Minnesota Nice Cream] a few times, and every time it's just a cool experience."
— Sam Hunter
Minnesota Nice Cream provides customers a delightful dessert experience featuring colorful cones, toppings and decorations. It is sure to give those who walk in a beautiful, artistic and fun vibe. The store will also increase competition for a long-time favorite, Nelson's Ice Cream, which has been in business since 1923.
Sophomore Sam Hunter said, "My family has gone [to Minnesota Nice Cream] a few times, and every time it's just a cool experience. I've never seen a place make ice cream cones anything like it with all of the fancy toppings."
The Stillwater shop will be characterized of scratch & sniff wallpaper, murals of hand-painting, neon signs and other types of decorations.
"It's going to be a little over the top compared to northeast but I think in a good way, think museum of ice cream," Romanski said in an interview by Kim Schneider for the Gazette.
Minnesota Nice Cream's menu features options of dishes, cones, malts, coffee and floats. It also offers those with allergies a lactose, gluten and dairy free options along with vegan. Toppings can range anywhere from bacon, popcorn and nerds to potato chips, fruity pebbles and mini donuts.
"I have something for everyone," Romanski added.
The shop will certainly attract many people from the surrounding communities of Stillwater to try out its one-of-a-kind cones and other treats. Those interested can follow the Minnesota Nice Cream Instagram page for special deals and additional information.

About the Contributors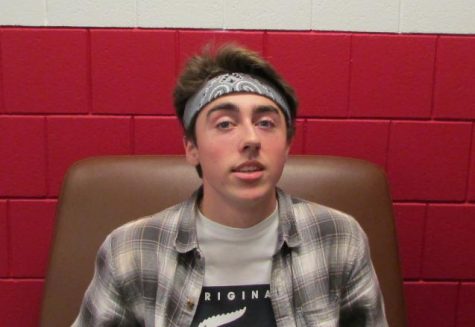 Antonio Garcia, Distribution Reporter
My name is Antonio Garcia, I am a distribution reporter for the Pony Express Newspaper and am a junior this year. I play a lot of sports for fun and enjoy...