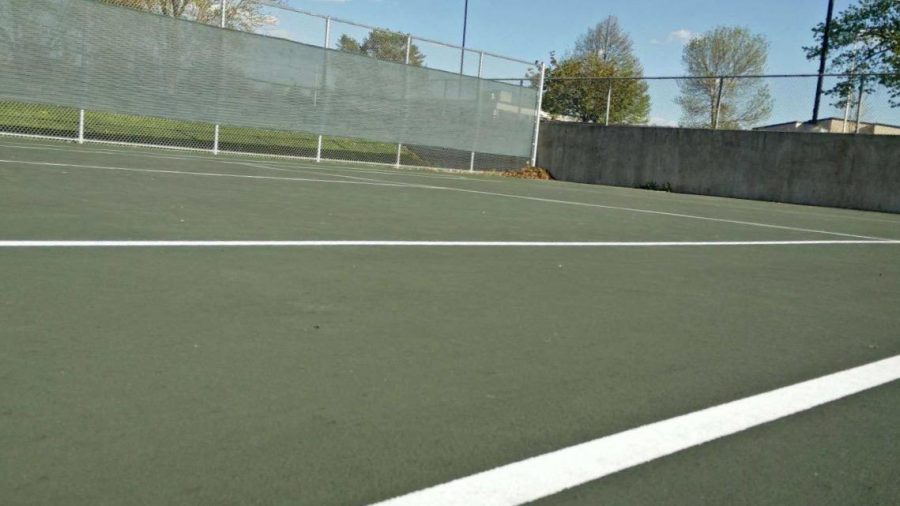 Photo by Gavan Townsend
The boys tennis team is eager to start up their new season and play with their fellow teammates starting March 25 and are planning to make a dent in the enemy competition.
Last year, the team was successful and are looking to improve throughout the season. This year, the team has lost many talented seniors, but are hoping the junior varsity team will step up to the plate and carry the boys team to state.
With the loss of some of their key players, the JV team has a lot of carrying to do. With the new talent that has joined the team ranging from freshmen to seniors and the already existing leaders, the team is set for success.
"We graduated quite a few players from last years squad," head coach David Kahl said. "We had a nice JV and so those guys are going to have to step up, and we've got a number of really strong players coming back."
Mounds View is first on the line for Stillwater to compete against, and they are not an easy opponent. Many on the tennis team believe that Mounds View is one of the more prestigious teams that they will have to face against this year. Since they are the boys first opponents, it might start the season off with a rocky stretch or could set the foundation to be a real powerhouse.
"They are one of the top ranked teams this year for sure," Kahl said. "It will be a tough one to begin with."
In past years, weather has kept many outdoor sports inside for practice, but due to the recent weather changes, practices and meets may not be cancelled as often. Much of the state has been experiencing higher temperatures which lets many of the courts melt away the snow.
"A lot of our meets got canceled last year in the beginning from snow," sophomore Bruk Kassie said. "It was pretty irritating sometimes."
The boys tennis team will be looking to end the season strong and the young men who show promise will look to continue the success in coming years.