New legislation proposes texting and driving limits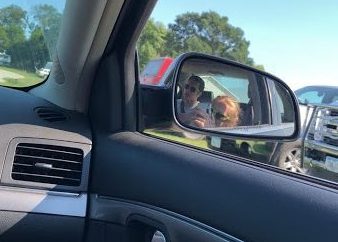 There are one million deaths each year as a result of texting and driving. It is only becoming more of a problem as technology advances. Even though this affects drivers of every age, it seems to be affecting young teen drivers most often.
Due to texting and driving becoming more common, laws have been getting stricter to try and get people to stop using their phones. One of the laws that are being proposed in Minnesota is being able to assign jail time to people who are caught and pulled over for texting and driving.
The law states a driver starts with getting a $75 fine for the first offense and on the second offense, they have to pay an additional $225 and they can only receive jail time if they caused an accident on the road.
Texting and driving has caused many accidents and deaths because people do not know how bad it is and they think everything they see on TV or in movies is all a one in a million chance and that it will not happen to them even if they know it is against the law.
According to drivers alert.com, people believe they can go straight from texting at a red light to driving in just a second, but in reality, it takes 30 seconds for a brain and our eyes to readjust to what they are looking at.
"It is very dangerous and very stupid. I have actually seen very bad accidents because of it, but telling them about specific situations where people have died or people have gotten seriously injured and stuff like that, I think can help. Then trying to get them to turn the phone off or putting their phone in the back of the car when they're driving," police recruit Anna Metraus said.
Sophomore Nick Burow added, "I think the best way is to get awareness out there and have a higher penalty for when that does happen and just have more cops kind of stay on the outlook for people on their phones."
"
For most people, it causes a great level of distraction, which ultimately can lead to fatal crashes, especially in high-speed areas."
— Matt Meyers
There is no way to fully stop people from texting and driving. According to HG.org, law enforcement have tried many different ways to and limit the amount of them on the roads. They are trying to stop this in one way with highway signs they are coming up with a creative way to tell drivers to pay attention to the road and not to their phones.
"It's difficult obviously because now all the cars have Bluetooth and they basically have computers on the screen. But just trying to keep an eye out for it. A lot of state troopers now are specifically looking for you to be on your phone. So if someone goes by him speeding, they might not pull them over. But if they see you looking down at your phone, then they're going to pull you over," Metraus said.
According to driversalert.com, the number of people texting and driving should be decreasing with different technology coming out in cars and the more awareness that is being put out there, but not enough people are fully understanding the risks that they are taking still with the hand free technology.
"Many people might say that they can multitask. You can't truly multitask, even if you are a really skilled driver, looking away or trying to focus on something like a text message just kind of really distracts you. If something was going to happen abruptly or randomly on the road, you wouldn't know how to avoid it," Burow said.
"For most people, it causes a great level of distraction, which ultimately can lead to fatal crashes, especially in high-speed areas," senior Matt Meyers said.
This issue with driving while on phones is causing 1.6 million accidents a year which is just as many as drinking while intoxicated and should have just as serious as punishments as it.
About the Contributor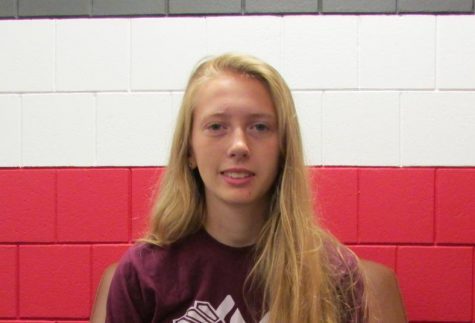 Linda Hill, Podcast Reporter
Hi, my name is Linda Hill im a junior and for the newspaper as a podcast reporter. I play soccer for the school in the fall and snowboard in the winter....