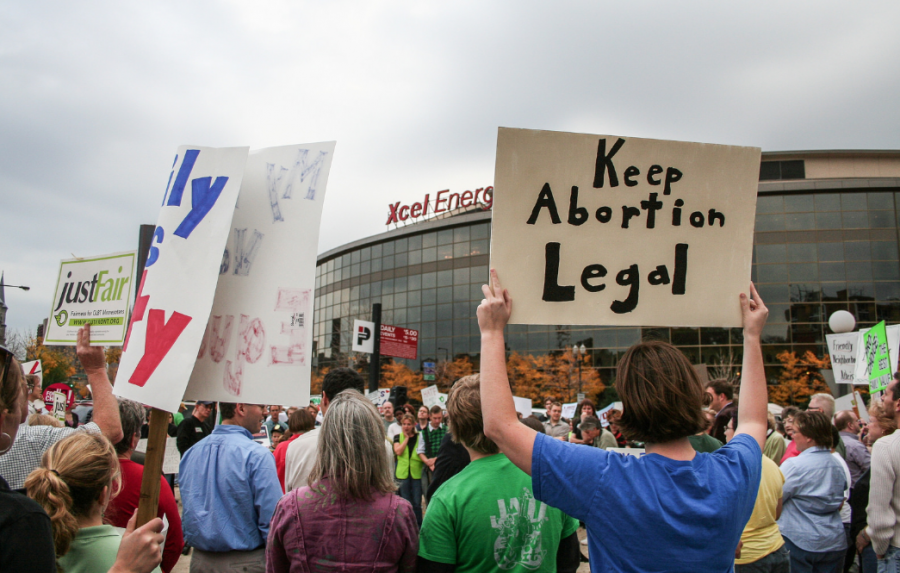 Creative Commons image through flickr by Tony Webster https://www.flickr.com/photos/diversey/15188351973/in/photostream/
New abortion law causes controversy in New York
January 25, 2019
"Today [Jan. 22] I signed the #ReproductiveHealthAct, protecting women's reproductive rights no matter what the federal government does," New York governor Andrew Cuomo tweeted, just hours after the new law was passed. The new law focuses a lot more on giving women rights during pregnancy but does not consider as much about the life of baby inside and the effects of the abortion.
With the passing of this law, comes new choices for women during their pregnancy. Abortion has been a largely debated topic of discussion throughout New York for many years, before Democrats, supporting the law, took over the house.
The law allows for abortions up to 24 weeks, but late-term abortions are only acceptable if its "necessary to protect the patient's life or health" or if there is an absence of "fetal viability," meaning the fetus would not be able to survive outside of the womb.
This makes abortion decriminalized and aligned with the Roe v. Wade case.
Jan. 22, the anniversary of one of the biggest controversial cases, Roe v. Wade 1973, is a baseline for this new law. Roe v. Wade dealt with a woman wanting an abortion and not having access to one in the state of Texas. The woman, under the false identity of Jane Roe for security purposes, argues the state, represented by Henry Wade, for her access rights to abortion.
An article written by the editorial board of the New York Times said, "At least 38 states and the federal government have so-called fetal homicide laws, which treat the fetus as a potential crime victim separate and apart from the woman who carries it." According to an article written by advanced women's imaging, a baby's heartbeat is detectable during the first trimester. As the pregnancy continues, the embryo keeps developing more at 7 to 11 weeks in.
Arguing in one of the most influential court cases is a big deal, but most attorneys would just move onto their next case. However, not Sarah Weddington, who argued against the state of Texas in the Roe v. Wade case. Weddington, almost 45 years later, continues to show her commitment to the case and to the woman that she argued for.
In an article written by Caitlyn O'Kane, author for CBS news, she said, "Sarah Weddington, the Texas attorney who successfully argued Roe before Supreme Court, was at Cuomo's side when he signed the Reproductive Health Act into law."
Women in New York were given more rights to abortion with this new law, but that doesn't necessarily make it okay. With all the controversy caused by one law, there are bound to be angry people hoping to change the law. Therefore with all of this, the changing or altering of the law would not be a bad idea or wrong.
New abortion law causes controversy in New York