Staff couples share a glimpse into their lives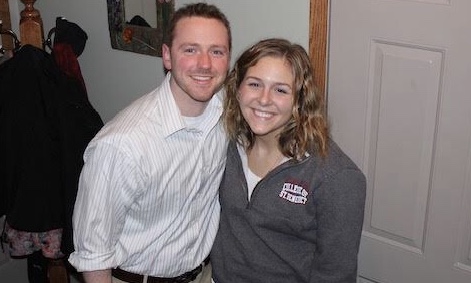 Amanda Banick, math teacher and girls swim and dive coach, worked at the White Bear Lake ALC. The security guard at the school consistently offered her his son's phone number. She felt it was a little out of the ordinary. After many failed attempts, a secretary convinced her and she gave Amanda's number to the security guard.
His son Steve Banick, special education teacher, waited a few weeks to text her because he thought it was a bit unusual that his dad was trying to "play matchmaker."
He eventually texted her and that led to their first dinner date. Then on the morning of Christmas Eve, Steve sent her sweet chocolate covered strawberries from Edible Arrangements and that sealed the deal and led to the Banicks.
Amanda and Steve started dating Christmas of 2012 in White Bear Lake. They now both work at Stillwater Area High School and had their first child two months ago. Changes to the school made it possible for them to both be able to work here.
Amanda at first was hesitant, now she is happy in love. "His dad thought Mr. Banick and I would get along and it turns out he was right," Amanda said.
They were both hired at different times. Steve was hired at the high school in 2011 and it was his first job. In 2017-2018, there were teachers who retired and the ninth grade moved to the high school, so there were some job openings. Amanda applied and got the job.
"I always wanted to come back here to work," Amanda said.
"
There's tremendous empathy because we know what each other goes through because we are in the same building."
— Andrew Weaver
She graduated from the high school in 2007. She not only teaches here, but she also now coaches for the girls swim and dive team, while Steve coaches middle school basketball.
Furthermore, a huge benefit of working at the same school to the Banicks is having the same breaks. They are able to go on vacations together and have quality time with one another.
When the Banicks first started dating they "never had the same breaks on the same dates," Steve said. It was hard to plan dates in the past, but now it is much easier.
Also, there are benefits to another couple at the high school. School counselor Sandra Weaver married to science teacher Andrew Weaver believes that the benefits of working together are the car rides together, being able to stay connected with their daughters when they went here and being able to make sure everything is taken care of with their home life.
Empathy is a huge benefit of working at the same school with Andrew.
"There's tremendous empathy because we know what each other goes through because we are in the same building," Andrew said.
On the other hand, people typically believe that couples that work at that same school carpool together daily. They also typically believe the couples see each other a ton, but that is not the case. Their schedules are very different due to coaching, meetings and daily preparations.
The Weavers' schedules barely match. Andrew said he wakes up bright and early to set up labs for the day and he is typically an early riser. Then after school, Sandra typically has meetings.
For both couples, it is nice to work with each other because they have empathy and work with the same helpful staff. There are also more couples that work here. They are the Hamiltons and Spanish teacher Kirsten Carter with math teacher Matt Hemenway that share the same benefits.
"There are good teachers and colleagues that work in this building that we both know," Steve said.
About the Contributor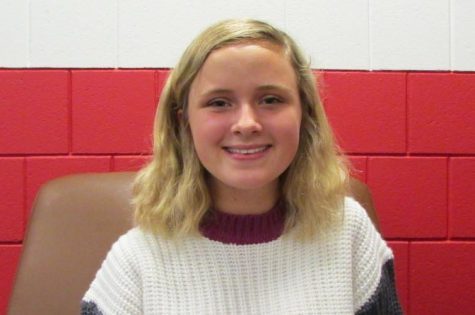 Claire Anderson, Field Reporter
I am Claire Anderson. I am a junior and a Field Reporter for Pony Express. I am apart of BIZAA club. I love to hang out with friends and take pictures....