Year-round school offers less time for relearning
"I would hate year-round school. I like summer vacation and having a long time off to just relax," senior Shamus Boe said.
Students are aware of the 10 month calendar that includes the much anticipated summer and winter break, only to arrive back at school with rolling eyes, as they take their first step into the dreadful hallways. This "summer break calendar" was established when America was an agrarian nation but now educators propose a new calendar that expands throughout the whole year. Supposedly, this idea of year round education offers major benefits and is more progressive.
The idea of year round school has its ups and downs, but people are gradually proposing year-round school to districts around the country and even within our community. Major benefits are said to come from year-round school, but nothing will ever be perfect.
Lately, Stillwater has not considered changing the school calendar to year-round school since it has not been a real topic of consideration in recent discussions. 
Working the schedule
The most common schedule of year-round school was the 45-15 plan. Students that were a part of the year-round schedule still have 180 days of school, just like the 10 month schedule Stillwater has used in the past. In this schedule, students attended school for 45 days and then received a break, called an intersession, for 15 days. Winter break and other national holidays were still accommodated.
Overcrowded classrooms are a major reason districts switch to a year-round schedule. In return, the classrooms are not used by all the students at the same time of the year. Year-round schools are not created to reserve money, but are a temporary solution to overcrowding in their center of learning.
For example, a school district became year-round in Las Vegas, when they were faced with the issue of limited space in classrooms.
"With another year of record enrollment and an elementary school population so crowded, students could fill 23 more schools, the school district has had to choose more schools to become year-round, " The Las Vegas Sun said.
Sports are executed differently on a year-round schedule as well. Some coaches in districts that are experiencing a year-round schedule voiced concerns about holding a practice while school is not in session, while students are used to the routine of sports not always on school days, including spring break.
"Many students elect to go to sports even if school is not in session (similar to our spring break now). No matter which week on the calendar is designated as spring break, it ends up impacting a certain sport," Superintendent Denise Pontrelli explained.
Benefiting learners
One of the major benefits of a year-round schedule includes students not losing too much ground or their school routine during the summer. Schools on a 10 month schedule use a lot of the first month back at school as a transition period to return students into the swing of things. Without a 12 week break, students are able to retain information better and take less time relearning key concepts.
"A year-round school can help prevent a summer learning gap that some students may experience," Pontrelli said.
Frequent breaks are a crucial benefit to staff members and student's mental health. Recurring breaks gives students and teachers more of an opportunity to relax and relieve any built up stress that most high school students have experienced. Persistently receiving short deadlines and point-heavy projects can take a considerable toll on a students well-being. Teachers also get intervaled breaks which gave them a stress reliever as well as given more time to produce lesson plans and classroom activities which overall provided better instruction.
"It was nice, because you came back refreshed and focused…ready to learn.  It gave teachers extra time to develop lesson plans and grade work," Rutherford teacher Susie Mollegas explained.
"
I work all summer long at Best Buy and I having school in the summer wouldn't be able to fit into my schedule. Us seniors need to save for college and we can't do that with school on and off all the time."
Impacting family
Often parents with more than one child that attend different schools have problems with both of their kids being on different school schedules. This makes it difficult to plan vacations and find child care. Unless a stay-at-home parent is available, these issues can become very difficult for a busy family to accommodate.
"This [year-round school] can be a difficult option if the whole family does not have the year round option. Having different vacation days can cause frustration for families and staff," Pontrelli said.
Having summer jobs or part-time jobs during high school could also be an upstanding issue to face on a regular day-to-day basis. When breaks are given on a 45-15 day schedule, going to work for two weeks and then absent from work for 45 days can be a hard schedule for students and employers to work with.
When asked about his work schedule, Boe explained, "I work all summer long at Best Buy and I having school in the summer wouldn't be able to fit into my schedule. Us seniors need to save for college and we can't do that with school on and off all the time."
Teachers may also have voiced concerns about year-round education. Teachers could be put on two different schedules and have to work around having school and breaks differ from their students and their family. Being a specialist teacher for Spanish, Mollegas was put on two different schedules. Half of her schedule was year-round while the other half was ten month.
"Sometimes I had two different lesson plans going for my K-6 year-round classes and regular classes and that was not easy. Most of the specialists were in the same situation, " Mollegas said.
Stillwater considers
Stillwater attempted the year-round schedule with kindergarten through sixth grade students at Rutherford Elementary. Bernie Anderson, the principal at the time, applied for a grant from the State of Minnesota to fund an all-year-round program.
The program ran for one year from 1998 to 1999 and was discontinued when Jesse Ventura, governer of Minnesota at the time, eliminated all state grants.
Since then, Stillwater never entirely considered year-round school or proposed an idea in school board meetings regarding a twelve month schedule. So for now, the district's calendar will remain on a ten month schedule.
"If Stillwater was to change to a year-round schedule with no summer, there would be chaos," Boe explained.
About the Contributors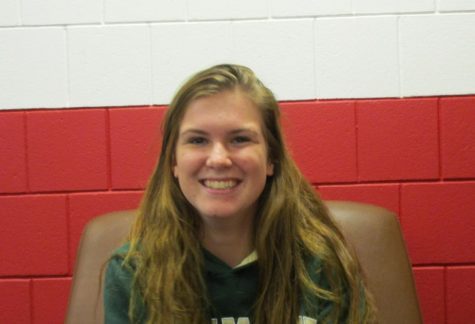 Issy Boegel, Copy Editor
Hey! I'm Issy Boegel and I'm a junior. My position is a copy editor for the Pony Express. I'm involved in NHS and enjoy being a part of Young Republicans...