Jon Bream, Star Tribune Rock Critic visits journalism classes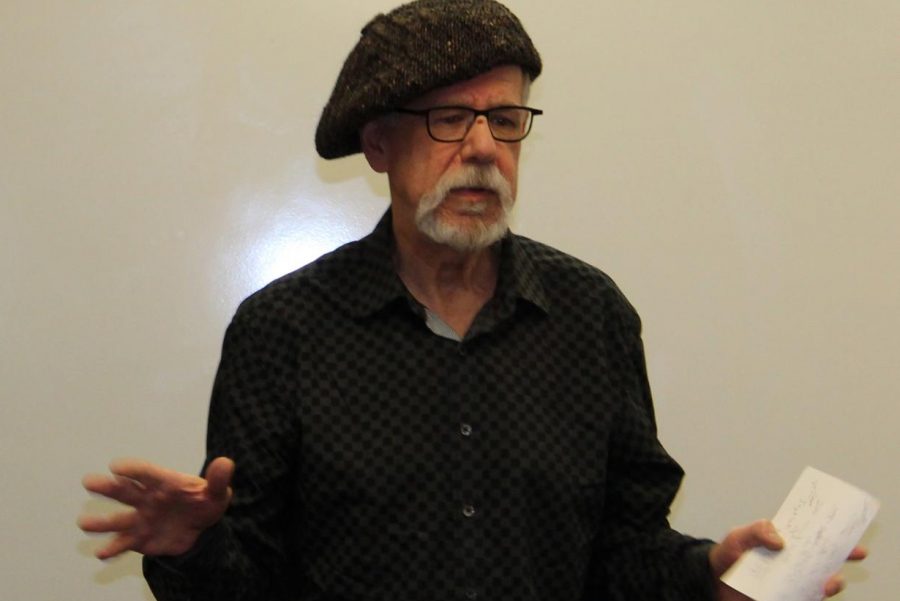 "Ting. Ting. Ting." Star Tribune Rock Critic Jon Bream sits in a San Francisco recording studio, separated from music legend Prince by only a pane of glass. Prince stares at him, steadily hitting a drum stick against a cymbal every few seconds. He clearly does not want to speak to Bream, and Bream heads home to St. Paul without an interview.
A fresh graduate from the University of Minnesota with a degree in Journalism, Bream was hired at the Star Tribune as a Rock Critic. His first and only job, Bream fell in love, and has kept his position for 44 years, being the longest tenured Rock Critic in the United States. During these 44 years, he has covered Prince's entire active career, formed a friendship with Taylor Swift, smoked a joint with Paul McCartney and had an awkward interview with Aretha Franklin.
Prince, king of hostility
Prince was a quiet introvert, which showed in his interviews with Bream. In 1978, after an awkward first meeting at a recording studio a year prior, Bream finally had the chance to sit down with Prince and talk. During their 90 minute interview, Bream did most of the talking, getting yes or no responses from Prince. Bream remembers one bold statement from Prince that stuck with him, though.
"At one point, Prince said he was going to stop doing interviews at some point in his career, which I thought was pretty bold. He wasn't even a somebody yet, he was a nobody," Bream said.
Sure enough, shortly after releasing his first album, Prince stopped doing interviews, which was why Bream was surprised when he received a call years later asking if he would like to interview Prince.
"Dez the guitarist did most of the talking, Prince only talked a little bit. Bobby the drummer came in at one point and grabbed me by the collar screaming 'Where's the mayo? Where's the mayo!' because he wanted mayo to make a sandwich. I left without an interview," Bream said.
Bream and Prince eventually had a falling out after Bream wrote a negative review on Prince's movie. He was banned from concerts, and Prince refused to speak with him. During a live show, Prince even burned Bream's newspaper reviews on stage, Bream not knowing it was his until later. Eventually, years later, Prince told Bream they needed to bury the hatchet and meet soon to talk.
Taylor Swift, a bold artist
Bream first met Taylor Swift in 2006, and was smitten from the start. Swift walked on stage with an acoustic guitar, and covered Eminem. A bold choice in Bream's eyes, a country singer covering a Hip Hop song. He interviewed her over the phone about her upcoming concert at the Mall of America, sponsored by Allstate. Swift, being 16, was a teen driver herself. Bream asked her if she had ever been in an accident, to which the answer was yes, three, and other questions that captured her personality.
"I got a call out of the blue from Taylor Swift's dad, who used to be a journalist himself. He introduced himself as Scott Smith, and said my story on Taylor was the best he has ever read," Bream said.
One year later, Bream interviewed Swift in person. When he arrived at her bus, he reached out his hand to greet Swift, and was surprised when she went in for a hug. They sat down and talked about politics for 30 minutes until Bream left. She called him later and excitedly told him she had voted.
Looking back, and forward, on his life
In 44 years of work, Bream has had a rewarding career. Being one of the most well known Rock Critics, Bream's honest reviews are respected among the musicians he has interviewed. He has been met with opposing opinions from some artists he has reviewed, but he does not let it impact his writing.
"If they don't like what I write, that's fine, as long as they're reading what I write. What I wrote about some fueled them, but that wasn't my goal," Bream said.
Bream loves his job and has always been interested in newspaper and journalism. In high school, he worked for his school paper, and in sixth grade, he made his own. His job is unlike most, which is why he loves it.
"It's easier sitting through a bad concert than it is sitting through a boring school board meeting," Bream said.
Though he has had awkward run ins with musicians like Prince and Aretha Franklin, he does not regret asking any of the questions he has asked. Over the years, he has learned to deal with extravagant personalities, and learned to work through awkward or weird interviews.
"People are people, you just have to learn how to deal with them," Bream said.
"Musicians and music are the fabric of culture."
About the Writer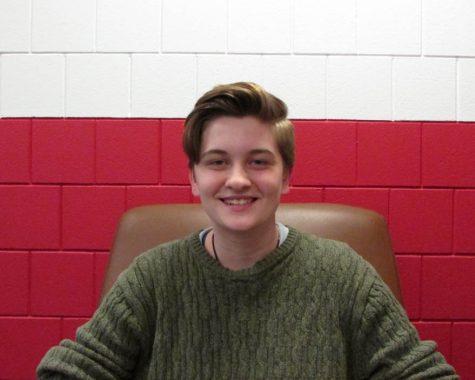 Lilly Sample, Editor-in-Chief
Lilly Sample, a senior, is an Online Editor-in-Chief for the Pony Express. Aside from working on the newspaper and Pony Express website, she volunteers...