Stillwater speech team battles funding deficits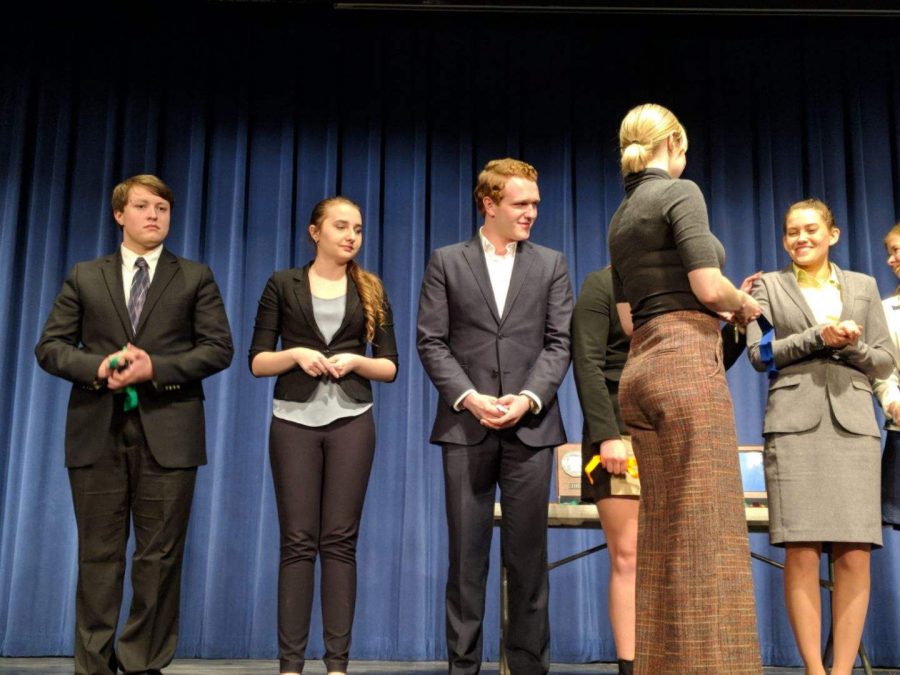 Confidence and a strong voice are not the first things associated with the Gen-Z teenagers struggling with higher rates of mental illness than any before them. Yet, in a nook of Stillwater Area High School, a speech team builds their skills to take on their 2019 season.
The Speech team, revitalized by English teacher and head coach Laura Hammond when she first came to the school district, experienced great success last year. With multiple state qualifiers and now-graduated Noah Schraut attending the national competition, the team is gearing up in the preseason practices to repeat their success. The first speech competition of this year will be on Jan. 19.
Junior Grace McDonough, one of the team's two captains, figured out "super-duper fast," that speech was something she wanted to be involved in. After being recommended by a friend to join the team, McDonough became captain this year alongside another junior, Khuluc Yang.
"We're  building off of each other's expertise," McDonough said of the upcoming season.  "I think a strength of the team is that we're learning from each other consistently."
Speech team legacy sophomore Ellie Capra, does not intend to go into any professions which would require her to give one of Winston Churchill's speeches, as she has the potential to in the Great Speeches category in which she competes. But she does believe that in anyone's life, they will need to use those same skills she learns on the team.
"Just talking with someone, or an interview, or eventually you're gonna have to give a presentation in your career; I think that it has definitely helped me with that," Capra explained.
Speech is an individual competition, but the team element is key to many members. Through tournament excitement and the Tuesday full-team practices, the students learn to work together and support each other in many ways.
"A lot of the time, we do very embarrassing team activities where you have be kind of wild or get out of your comfort zone," Capra said. "You sort of have to see people and be more vulnerable with them."
Both Capra and McDonough love the atmosphere at the tournaments. The support network is at its strongest. McDonough could not contain herself when a teammate won at the penultimate level before finals, Nextins.
"You don't stand up and do anything for Nextins," McDonough explained. "You clap politely, and my co-Captain Khuluc and I got up and started screaming. Everyone looked at us in the auditorium. And I just remember being so ashamed, but so excited for my teammates."
"From the diverse opportunities in 14 different categories, Speech allows those interested to explore many concepts that aren't always covered in school curriculum," Hammond said.
"Whatever you want to learn more about, speech gives you that outlet," McDonough said. "I think what speech does is make you comfortable being uncomfortable so I have to stand with no podium and just talk off my head. It has taught me so much about the world around me, but I think it's really made me more comfortable just using my voice in a spontaneous way."
The national qualifiers aside, the team has been experiencing low funding levels for years. With a $4000 budget, not even enough to cover busing costs for all the necessary tournaments, the team has been covering the extra costs.
Hammond said, "It affects our students, because it takes away time for their practice. They're focused on fundraising."
Many elements of the speech team suffer from the inability to access the proper funding. The business attire required for tournaments may not be financially viable for students, while the underclassmen now on the team are unable drive themselves to tournaments. The dramatic selections are more limited, and Hammond feels she is unable to fully support team members like McDonough competing outside of Hammond's specialty. The funding deficit repeats in a cycle, making it difficult to recruit new members.
"A lot of schools compete at tournaments that are in other states," Hammond explained. "There's Harvard tournament, a Stanford tournament. There's a tournament in Glenbrook we don't go to. Thus, we aren't faced with national level competition. Thus, we don't compete at the level and we don't have a success rate like other teams that have larger budgets."
Stillwater Pony Express
Hammond said that going to fewer tournaments to reduce costs would be impossible for the team if trying to be competitive and reproduce their previous successes. The first thing to go would usually be buses, since legally the school has the right to ask students to drive themselves. Hammond will still be reserving the buses for the coming school year, due to the danger of driving in Minnesota winters and the recent accidents occurring for that very reason.
"Whether or not we're going to have enough money for that, I don't know, but I'm uncomfortable with us not having buses," Hammond explained. "If we run out of money, we run out of money, and the season will be cut short. I'm just not comfortable with my students not being safe."
Hammond says she would not begin to enumerate all the ways in which speech is valuable to the community. From important lessons for students finding their voices to being able to focus on issues dear to them, such as alcoholism, toxic friendships and trade wars, the speech team gives students an outlet not found in any other place in the high school.
"The community benefits from that, in the ways that we understand what students are experiencing, feeling, struggling with," Hammond said. "What students struggle with, what students get to do, how students get to shine, in speech, is unique to the activity. Students who have never been heard before are heard."
About the Contributor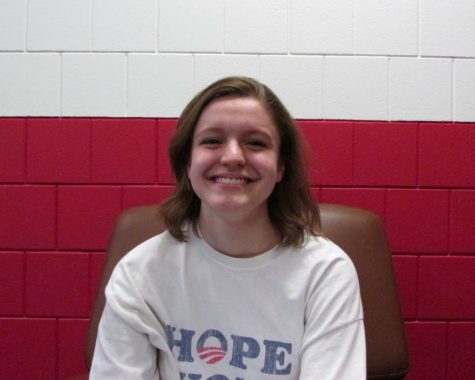 Abby Banks, Editor-in-Chief
Abby Banks is a senior and is a Print Editor-in-Chief on the Pony Express. Her favorite fruits are pineapple and passion fruit. She is junior officer of...