Coach Jordan's three hobbies give skills for life
Hang on for a minute...we're trying to find some more stories you might like.
"He has kind of a tough exterior, but he is very thoughtful on what he's doing," Brady Hannigan, teacher and basketball coach, said.
Randy Jordan teaches math and coaches boys basketball and owns the Cherry Berry in Stillwater. Over time, these three hobbies have helped him in the other areas of his life. 
Randy moved to the Stillwater school district in 2008. Students say as a math teacher, Randy's teaching techniques are different.
"He's a very well thought out guy, he knows how to teach kids exactly what they need to know for their tests and the learning targets definitely," sophmore Will Raymond said. Later with Raymond, he added Jordan "doesn't mince words or anything else mainly on the fact that he just wants you to succeed."
Retiring from something you love is very hard. Randy announced his retirement from coaching in the 2016 season after his 35 years of coaching.
"Coaching is his passion. So when he stepped down, we all just kind of thought, how long is that going to last?" Black Pony Center secretary Jody Jordan, Randy's wife, said. 
Two years later, head coach Brady Hannigan, who replaced Randy, offered him a job to return to coaching. A new mind and different perspective coming back to help the boys basketball two years after retirement.
"
He's passionate about what he does he and has a strong sense of what needs to be done and how to do it. He's just a driven person."
— Jody Jordan
"He has a very great basketball mind…he's got tons of experience…, and his ability to see things a little differently than myself are some things that were really appealing," Hannigan said.
Each coach handles their team differently, Randy is one of those coaches who is compared positively to others because of his techniques.
"He's definitely a lot more hard on us, which I like because it makes us better as a team and it makes us work harder. And it also makes us respect him more," Nate Shikenjanski, senior and varsity basketball player, said.
Cherry Berry down on Mainstreet in Stillwater is indeed locally owned by Randy and Jody since 2012.
"Our son actually talked us into it, He was living in Colorado at the time and what was becoming a big thing was the frozen yogurt business," Jody said. While Randy said, "It was the plan to just give me a couple things to do during my retirement."
Teaching math, coaching basketball and running Cherry Berry have become a passion for Randy, as most would say.
"He's passionate about what he does he and has a strong sense of what needs to be done and how to do it. He's just a driven person," Jody said.
These responsiblities are providing different skills that help in all three areas.
"They definitely help me organize my time and priorities as far as what needs to be done and stuff so I mean it definitely keeps me busy," Randy said. Jody added, "He's very good about prioritizing what needs to be done first and then somehow he gets it done. Sometimes I help him with it."

About the Writer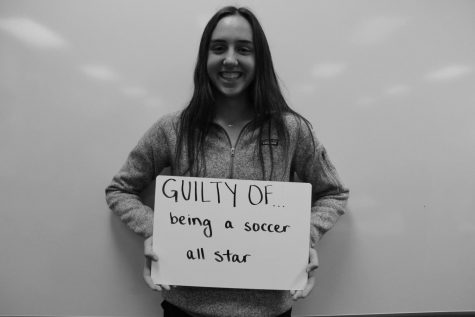 Haley Nelson, Online Editor-in-Chief
Hi, My name is Haley Nelson and I am a senior online editor-in-chief this year. I play varsity soccer for the high school. Besides playing sports, I love...