'Aquaman' swims into theaters with strong reception
Hang on for a minute...we're trying to find some more stories you might like.
When I went to see Aquaman, I did not expect to enjoy the film, but what I saw took me by surprise. While the movie has a few flaws, it is a film many can enjoy.
Aquaman is a superhero action movie that takes place in the DC film universe where Aquaman (Jason Momoa) is told by Mera (Amber Heard) that he needs to become king of Atlantis by defeating his half brother Orm Marius (Patrick Wilson)  who plans to attack the surface world.
One strong aspect about Aquaman is the scenery. During the adventure, Aquaman goes to varying locations, namely Atlantis. While not too much time is spent looking through the city, the shots we get are filled with inventive scenery and vibrant colors.
Because junior Zax Weicherding planned on seeing the movie, he said, "It looks visually impressive to me."
The actors did a good job representing the characters, Heard, in particular, played her character very well. Aquaman also had plenty of action scenes to keep viewers entertained.
Special education paraprofessional Nancy Schoenecker added, "It seemed like there was a lot of action start to finish."
It also made a lot of money. While the budget was around $160 million, as of Jan. 6 it has made $259.7 million in the United States and Canada alone.
However, the plot was rather predictable and seemed to borrow from other movies like Black Panther,  like how a removed family member comes to take the throne of a removed society with advanced tech, except this time he is the hero.
According to reporter Wesley Morris from New York Times, "Aquaman is so much like parts of Thor and Black Panther." The ending was also rather abrupt and a bit questionable.
Despite this, it was a very enjoyable movie. I wouldn't give it any awards or put it in my top ten, but I do think its worth seeing. I give it an eight out of ten.
About the Contributors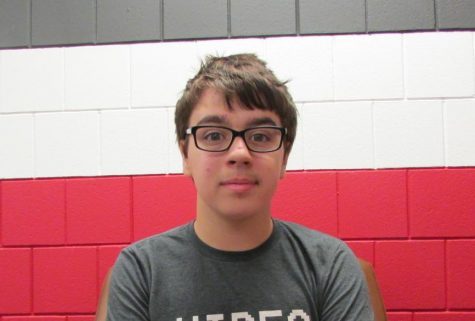 Nathaniel Willius, Distribution Reporter
Hello! My name is Nathaniel and I am in 11th grade. I am a distribution reporter for SAHS. I go to video game club. I enjoy hanging out with my friends...