Cakes from Grace bakes its way into hearts and stomachs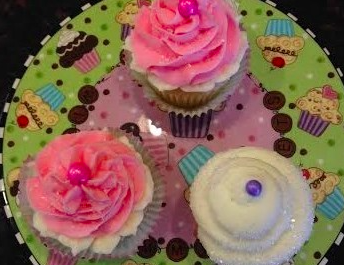 "Cakes to warm every broken heart – in loving memory of Gracia Lorraine, born with half a heart," said the pamphlet promoting Cakes from Grace, a nonprofit organization that provides cakes to families with a child born with a Congenital Heart Defect.
Six days after birth, Becky Hunt's daughter Gracia needed open heart surgery to reconstruct the right side of her heart.  The left side did not develop in the womb and the right side needed to support her entire body.
In her last week of life, Hunt's daughter Gracia was doing extremely well when suddenly her heart rate dropped.   After doing compressions for an hour and considering life support, Gracia passed away.
To help her grieve, Hunt got right into the kitchen.
"Baking is where I wanted to be. The kitchen is my favorite place.  It might sound strange but I can feel her presence when I'm in the kitchen baking," said Hunt.  "When I feel like something is missing from a cake, I add a little bit of Gracia, a butterfly."
"This is my way of keeping her legacy alive and sharing her story," Hunt said.  Many families of children with a Congenital Heart Defect spend lots of time in the hospital, missing school and work regularly.  Financial aspects of their lives are difficult.
"
"Cakes to warm every broken heart – in loving memory of Gracia Lorraine, born with half a heart."
— Cakes From Grace
"Cake means celebrate.  One mom said it was great to have something normal for them to celebrate after what they've been through," said Hunt.  Cakes from Grace's vision is to "reach out to every family with a child born with a Congenital Heart Defect to brighten their day and put a smile on their face with each cake we donate," according to the pamphlet promoting the non-profit.
Hunt's big picture for Cakes from Grace is to reach different cake decorators in different parts of the United States to make cakes for families in their area.  Many people from all over the country have contacted Cakes from Grace about receiving bakery goods.  Hunt tried sending them through the mail and it was not successful.
Having a non-profit organization can be expensive.  When Cakes from Grace was first started Hunt provided the funds needed for baking supplies and other expenses.
"I would just go to Costco and load up on the huge bags of sugar and flour," she said.
As the non-profit grew, more and more funds were provided by fundraisers and donations.  Cakes from Grace's website, cakesfromgrace.com, has helped the non-profit to grow.  Hunt's husband played a large part in creating and organizing the website.  Hunt's husband Shawn is currently creating a new website that will feature a story every month about one of the families that Cakes of Grace has provided a cake for.
Hunt and Cakes from Grace provide a reason for families to celebrate in an extremely difficult time in their lives.  It is more than just a non-profit organization for not only Hunt but also for the families and children she affects every day.
About the Contributor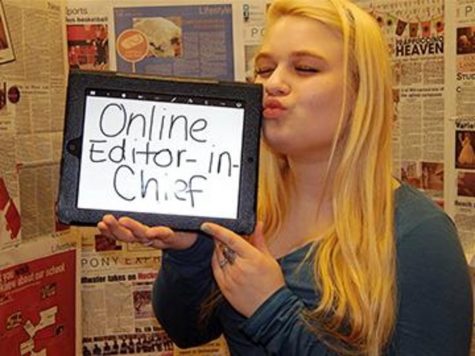 Hannah Crawford, Online Editor in Chief
Graduating senior, Hannah Crawford is as busy as can be.  She expresses her love for journalism through The Pony Express, acting as the Online Editor-in-Chief....