Remembering Keaton and effects of mental illness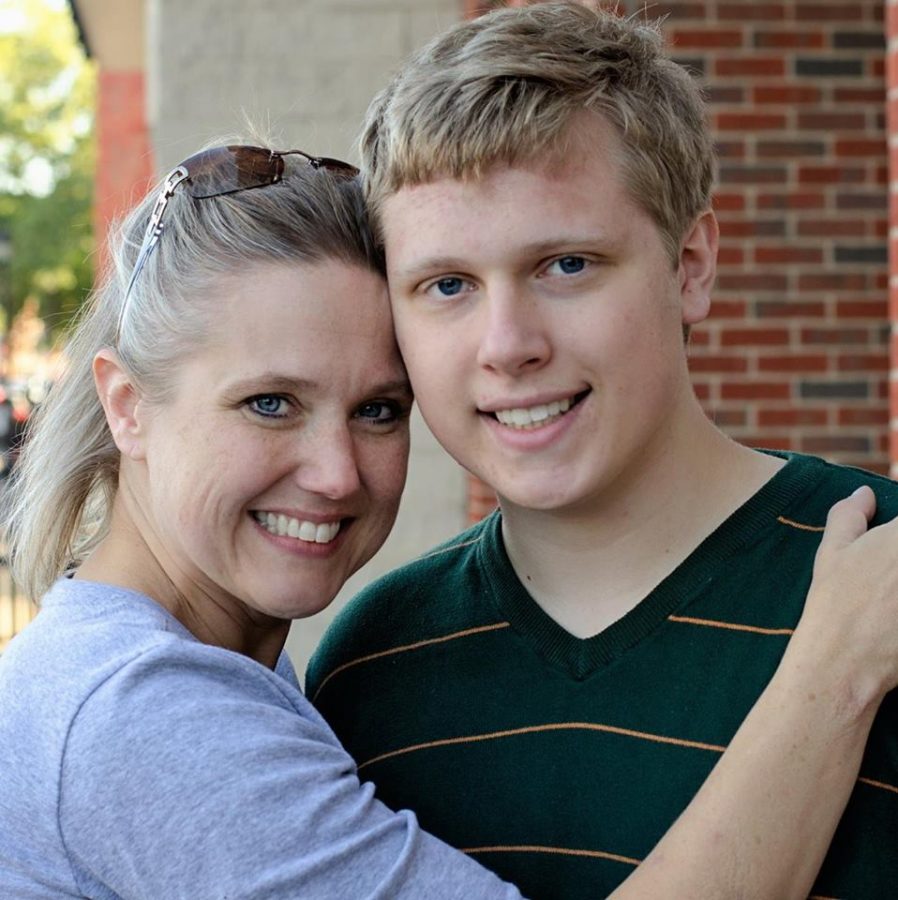 It was a cold, hollowing, dark early in the morning the day before Thanksgiving. A call had gone out to 911 with the report of a young man in Stillwater armed with a knife. Sirens blared throughout the streets of Stillwater as police officers converged at the home of Keaton Larson. Keaton, a young man struggling with mental illness, sat alone in his house, confined to his thoughts, anticipating what his next move would be in his life. The police officers were met at the front door by Keaton. Moments later tasers flared and shots were fired. Keaton, age 22, was shot and pronounced dead at Lakeview hospital within a few hours.
"I am devastated… I'm shaking. My core is shaking. I'm devastated. I never thought that this would happen and that my son [would] become a statistic," said Tessa Andrews, Keaton's mother.
Mental illness is one of the leading factors in suicides across America. Over a quarter of a million deaths per year are ruled as suicides. Suicide is the tenth leading cause of death in the U.S. accounting for more than 1% of all deaths. It is the second leading cause of death among people ages 15-24.
When Keaton was a young boy those who knew him found him to be a boy filled with love and compassion for others. His mother Tessa tells of the time he heard her worrying about money and selflessly tried to help.
"
I am devastated… I'm shaking. My core is shaking. I'm devastated. I never thought that this would happen and that my son [would] become a statistic,"
— Tessa Andrews
"He had overheard me talking on the phone with my mother crying and he came around the corner carrying his piggy bank because he wanted to do anything to help anyone."
The National Institute of Mental Health Disorders estimates that at least 25 percent of high school aged students suffer from depression, the most common of mental health disorders. Mental illness can impact the lives of those it strikes, as well as those who struggle to watch them.
"I saw it happening, and it sucks just to watch it go down the way it did because I was kind of hoping that it wouldn't happen. But you knew it would," said Tristan Counts, Keaten's co-worker.
Statistics posted on mentalhealthamerica.net state that eight out of ten people considering suicide give some sign of their intentions. People who talk about suicide, threaten suicide, or call suicide crisis centers are 30 times more likely than average to commit suicide.
"He helped me realize the severity of mental health that people can have," commented co-worker Abby Baker. "He's someone who just needed help and he needed somebody to show they cared about him."
Awareness of mental health as a disease is growing.  Tessa reflected on how the stigma of depression and suicide has changed over the years, "What I can say about today versus 27 years ago, was back then I had no one to talk to, no one even wanted to mention it. No one even wanted to say that suicide was a thing. And so what I have noticed now between 1991 and today is it has almost taken an opposite turn."
It continues, however, to be a shameful secret that many people try to hide, or attempt to cope with by themselves. In her struggles to support Keaton, Tessa remarked, "For a long time he used to hide it and I said, 'Keaton, there is nothing wrong with that. You are worth every bit and you deserve to know happiness and love.'"
When asked what they wished to see out of this tragedy Abby added, "I guess being that it hadn't been the only police shooting on a mentally ill person, I hope that more training is in effect for police officers to help deal with mental health issues."
Statistics show that people who do not receive treatment for their mental illness are 16 times more likely to have a fatal encounter with law enforcement. The Treatment Advocacy Center works with raising awareness of the needs for reform in public policies and procedures for protecting those with mental illness.
For those who are suffering from mental illness, it is important to know that you are not alone. As someone who worked with Keaton, Abby encourages people to reach out, "I hope that people realize that there are people who care even when they think that they don't, there are always people there who would do anything to help."
Keaton will be remembered for his caring spirit, his wit and his compassion for all people. "My hope is to bring more awareness and more crisis intervention training, not only among police officers, but awareness in all the community… sometimes there are kids that don't feel comfortable talking to their parents, but they may feel comfortable sharing with others," Tessa explained.
If you or a loved one is struggling with mental illness there are many resources for you both locally and nationally. Stillwater Area High School has counselors on site and NAMI (National Alliance on Mental Illness) has support structures for teens as well as adults who are struggling for balance and hope. Another resource nationwide is the National Suicide Prevention Hotline: 1-800-273-8255.
About the Writer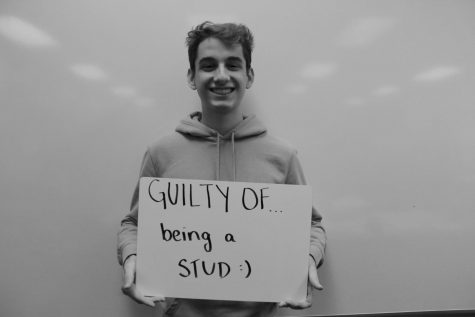 Ben Wrightsman, Broadcast Editor-In-Chief
Hello, my name is Ben Wrightsman. I'm a Broadcast Editor-In-Chief for the Pony Express Newspaper and I am currently a Senior. I'm a manager at Culver's...