Podolske finishes 38th season coaching cross country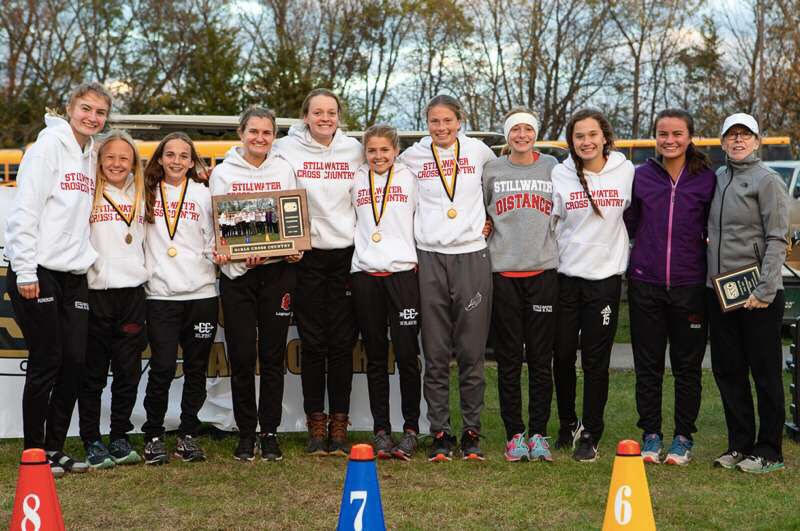 For 38 years, the girls cross country team has been lead by coach Dawn Podolske. In this last season, the Ponies captured the conference title for the first time since 2000 along with a State tournament berth for the second consecutive year. In light of their recent successes, the Ponies look to be back on the rise.
The Ponies have not reached a State meet since 2005, but in 2017 they galloped their way to 13th place. It was not a bad finish, but the Ponies felt they could do better. This year, led by Coach Podolske, the Ponies got back to the State meet and took fifth place. This was a nice step in the right direction.
This previous season was Podolske's 38th season as the head coach. She is a big reason for their recent success. Her character is a main reason why she has stayed around for so long.
"
Coach Podolske gets to know all the girls…she really tries to understand her athletes."
— Megan Lampright
Senior Megan Lampright said that Coach Podolske really "gets to know all the girls…she really tries to understand her athletes." This shows a lot about her character. It shows that she understands that it's not all about winning and the welfare of her athletes takes a top priority.
In 2015 Podolske retired after 34 years of teaching math at Oakland Junior High School however she continued to coach cross country. Her empathy and kindness are a big reason for her success in the classroom and on the track.
"She really cares about everyone," Lampright explained. Lampright has been on the team since eighth grade and spoke very fondly of Coach Podolske.
Although the Ponies have had success in recent seasons they are not content. They want to continue to place higher and do better.
Sophomore Ana Weaver said, "I want to make it to nationals one season and continue to place higher in state." Weaver has set high goals for herself and the team over her remaining two seasons.
Coach Podolske and the rest of the Ponies look to build of their recent success into more state berths and hopefully a national one.
About the Contributor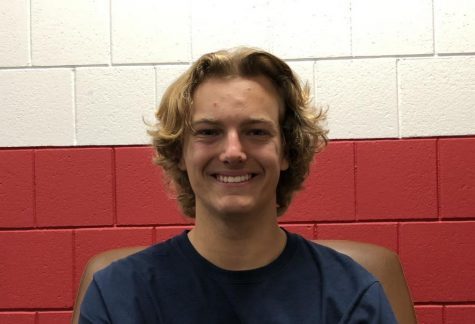 Derek Berg, Video Editor
I'm Derek Berg, I am a junior and a video editor for Pony Express. I play football, hockey and lacrosse. I enjoy lifting and watching sports. I am most...