DIRO offers new outdoor activities locally
Hang on for a minute...we're trying to find some more stories you might like.
Living in the St Croix Valley, outdoor experiences are waiting for people to enjoy. Outdoor adventure stores exist, but coordinating the equipment and experience often create a barrier to making it all happen.
DIRO Outdoors, a locally based recreational tourism company, provides the perfect solution to enhancing outdoor experiences. Darren and Oie Dobier embarked on a business venture three years ago hoping to help people get outside and explore. DIRO is a mobile outdoor activity business where people are able to rent gear for activities.
Often, people do not get outside because they lack the right gear or do not have enough time to plan the outing.
"We created DIRO as a mobile business where we bring all the gear to an agreed upon location, unload it, take them out, load it up, and clean it up. We take care of any park permitting, park scheduling, and gear maintenance. People just need to show up and have fun," Darren said.  
The Twin Cities has an active outdoor community to support. St. Paul and Minneapolis are included in the top 50 cities with the best access to an outdoor experience that is either a 10 minute walk or an hour car ride away, noted in a recent survey done by REI. DIRO saw this interest an thought their business design would provide a link for people to have easier access to outdoor experiences.
"I see others forget about work, bills, cell phones and just being present in the moment. When they do, I can see the point at which they awaken to the outdoor experience. From there, I know we have created a life-long memory for them," Darren said.
Some of the more popular outdoor parks that are visited in the St. Croix Valley include Lake Elmo Park Reserve, Carver Park, Afton State Park, Willow River State Park and William O'Brien Park. Lakes such as Big Marine, Square Lake and Perch Lake in Wisconsin are also very popular sites to explore. DIRO is even open to other unique locations upon request. 

Loading ...
"We have kayaking, paddle boarding, multi-person paddle boarding, snowshoeing, fat tire biking, tree tent camping, and we rent camping gear for those that want to supplement their stuff for their own adventures," Darren said.
DIRO has recently created a bike rental station, located in downtown Stillwater next to the Water Street Inn. This bike station allows people to enjoy the beautiful Gateway Trail, or experience a ride across the new bridge into Wisconsin. To rent the bikes, riders must be 18 years old and have a smartphone to rent the bikes via an app called Movatic.  
"Last year we let the gym class use our bikes and they rode across the new bridge into Wisconsin," junior Nya Dobier said.
Starting a local business can be difficult, but with enough determination, it can be achieved. The St. Croix Valley now has a business that can bring these experiences with great service.
About the Contributors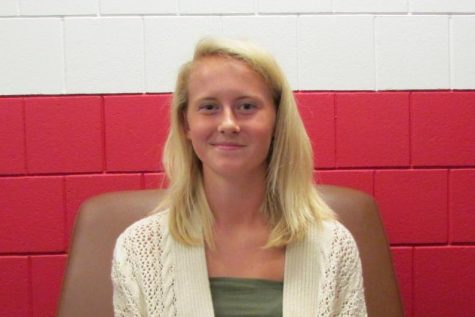 Marlee McGuire, Social Media Editor
My name is Marlee McGuire, I am a junior. I am one of the social media editors for newspaper. I play soccer and I am on the Alpine ski team. I enjoy being...