Leader behind ALC, Mary Ticiu, impacts students
Hang on for a minute...we're trying to find some more stories you might like.
As most students listen to their teacher's lecture or take notes, a small hallway in the back of the school learns in a different and interesting way. The ALC or  St. Croix Valley Alternative Learning Center is a school designed for students who are at risk for graduation or need a different school setting.
The ALC is located in the back corner of the E hallways and runs from 7:40 a.m. – 2:10 p.m. The teachers at the ALC get to connect with students in a way that is not possible in a traditional high school setting.
Mary Leadem Ticiu, the Assistant Principal is more than just a principal,  she is a visionary for education systems.
Ticiu recently won the '50 over 50′ award by AARP. This award recognized her hard work and dedication to the ALC and its students. Ticiu just accepted the award at an award ceremony on the U of M campus.
The AARP website states, "The '50 over 50′ list celebrates and recognizes Minnesotans over the age of 50 who have made significant contributions and achievements in their communities."
Ticiu commented, "I was just recently honored for the '50 over 50′ for creating a safe space, our school accepts everyone."
In 2000, Ticiu became the Assistant Principal at the Black Pony Center, before that she worked in restorative justice for a school district looking to find alternatives for suspension. Restorative justice is a different approach to school discipline where instead of suspension and expulsion, students learn to handle their problems and how to manage them moving forward. Three and a half years ago she was assigned Assistant Principal of the ALC, where she stands today.
"
There really is a belief in what we call outrageous love, that every student who wants to come here should be granted the opportunity to feel supported and cared for with an outrageous love."
— Mary Leadem Ticiu
Ticiu commented on her past experience, "I was assigned Assistant Principal of the St. Croix Valley Area Learning Center, and began that appointment in July three and a half years ago. In 2000, I became Assistant Principal of the black pony student center. Before that, I had been a restorative justice circle keeper for a school district that was finding alternatives to suspension and creating a cultural response rather than suspension."
Ticiu focuses a lot of her time on peace and equality for all students that attend the ALC. Every year the staff and students at the ALC celebrate everyone no matter gender, age, sexual orientation, ethnicity or religion.
"There really is a belief in what we call outrageous love, that every student who wants to come here should be granted the opportunity to feel supported and cared for with an outrageous love," Ticiu said.
Senior Sydney Isaacson commented, "The staff here have helped me a lot, they are very motivating. They get to tell me how much I have changed since coming here. They have kinda watched me grow up and that's really cool to hear."
A study by name.org states that 1 in 5 high school students struggle with some sort of mental health issue. Ticiu and the staff at the ALC bring light to this, making sure every student feels supported and cared for without judgment. Staff at the ALC wear a badge that says "Make it ok", a campaign that focuses on normalizing mental health and making it ok.
When asked about the badge Ticiu said, "We all wear these badges that say 'Make it ok', and they mean that we can all address our mental health problems and not be afraid or fearful that by saying we have them [mental health problems] we are somehow less than."
One of Ticiu's most memorable experiences at the ALC was when she was protecting another student from an altercation with a police officer.
"I was holding a child who was ready to attack a police officer, and this child didn't want to attack the police officer. She wanted nothing to do with that police officer, but she didn't know how to use any of her skills or abilities to de-escalate. And so there I went into sideward stance going around the side. And I held on so hard that my own thumb, bruised my arm. And in the end, she just collapsed in my arms. Instead of having to be subjected to police arrest," Ticiu said.
Students at the ALC respect and honor Ticiu and appreciate all the hard work that she puts into the ALC and its students. Ticui has had an impactful three and a half years at the ALC, when the time comes for her to retire she will leave a long-lasting legacy at the ALC.
About the Contributors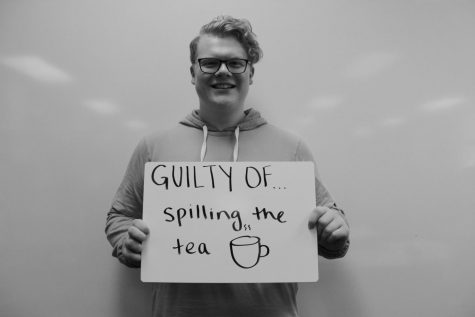 Soren Danelius, Layout Editor-in-Chief
This year Soren is a Senior and a print Editor-In-Cheif, he loves to spill the tea. In his free time he enjoy going to his cabin and hanging out with his...