Woman behind curtain of Cutaway Productions: Deb Drew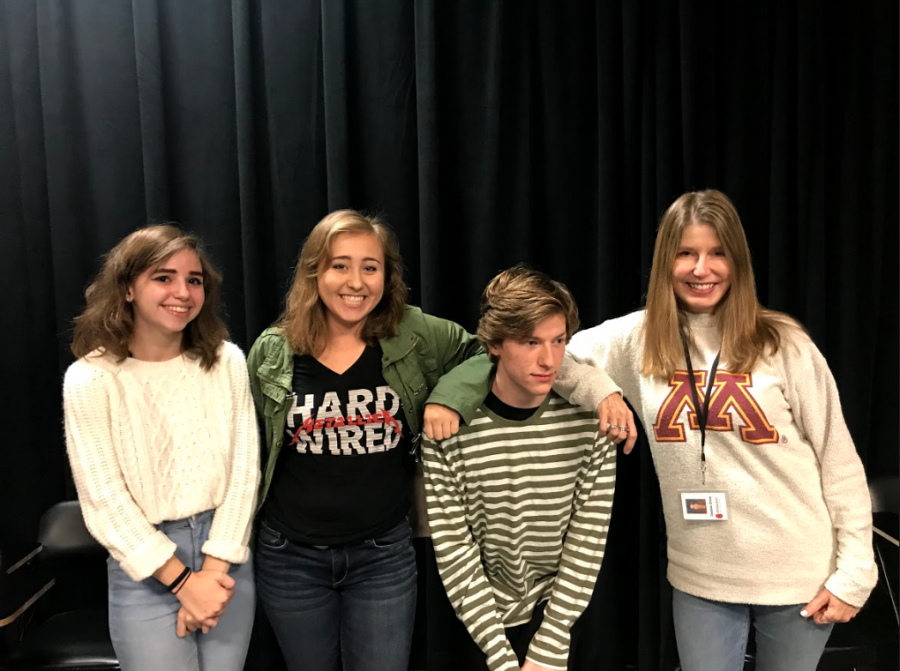 Many people wonder what keeps teachers motivated to keep teaching throughout the years. "The students, I love my students. That is one of the reasons why I love teaching," Deb Drew stated.
The passion that Drew contains for her students is heart-warming and very admirable, and her students are the reason why she is so motivated.
"My history is that before I became a teacher, I was in the film business, and so it was a very natural progression to take my knowledge from the film business and put it into my teaching," Drew said.
With the creative mindset that Drew had, she decided to create a program called Cutaway Productions for high school students.
Drew is now the teacher and producer for the video production program, Cutaway Productions. Cutaway productions is unlike any other class you will ever see. It is an award-winning class filled with students who have brilliant, creative minds. This is a class where students collect video footage and create amazing videos with the footage that they capture. Students create many different videos that vary from silly and fun, to serious and very meaningful topics.
"My students have great ideas, and they make my job fun," Drew said.
Drew adores her students and she is amazed at what they can do. She absolutely loves her job, and that is what most people strive for. Drew is a great role model for her students and even a role model for her peers on staff.
"
I get really close to the students because they are very dedicated."
— Deb Drew
Junior Micheal Robinson enjoys Cutaway very much. Robinson loves Drew's way of teaching, and Cutaway is one of his favorite classes.
"My favorite part of class is filming videos. We go out and film for a few days, then edit and turn it in on the deadline," Robinson said.
Drew has been one of Robinson's favorite teachers because she tends to make this class very fun, and he enjoys the creativity that the class has to offer.
"Sometimes we get to pick our projects," added Robinson.
Drew loves to see what her students are capable of, so she sometimes lets them choose a topic to make a video of anything they would like. Students absolutely love the fact that they can make a video on whatever they are passionate about, and it is a really great part of the cutaway program. Students love expressing themselves, and that is exactly what they do in this class.
Another very strong admirer of Drew is English and Video production teacher, Andrew Smith. Smith has worked with Drew in the past and respects her work very much.
"She gives students a foundation that can help them do anything from making entertaining short videos or go on to work professionally in video production," Smith said.
Drew believes in her students and she knows what they are capable of doing with video editing. She teaches them new things every day.
"She's constantly keeping herself updated in her field. Whether it's keeping up with filmmaking styles at festivals and trade shows or scoping out what is doing well at the box office, I know she is out front and learning what to share with her students," Smith said.
Drew learns, in order for her students to learn. She goes to video festivals and most of the time she is there, she's thinking of her students.
Deb Drew has been loving her career and works with students that amaze her every day. Drew has committed herself to her students and her job, which she loves very much. Drew creates a fun, safe environment for students and is idolized by many people. The reason why Drew teaches is so she can pass on her knowledge of video production to her students.
"I get really close to the students because they are very dedicated," Drew said.
Typically, everyone has someone that they look up to. Drew looks up to her students.
About the Contributor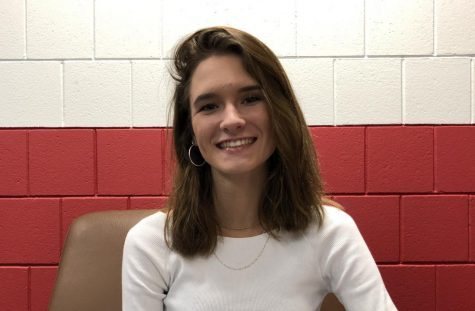 Ella Stratmann, Video Editor
My name is Ella Stratmann, I am a junior, and I am the video editor for the pony express T.V. I love to be creative with things, and I love art, music,...