Hydro Flask water bottles introduce new hydration systems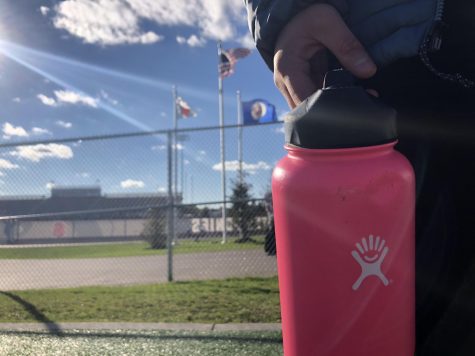 Keeping water cold on a hike across the mountains, or keeping hot chocolate hot while playing in the snow is everyone's goal to accomplish.
A new bottle, the Hydro Flask, is famous for its insulation and has everybody in awe. Its ability to keep beverages at the same temperature for several hours has introduced a new way of keeping students hydrated throughout the day.
"It holds ice for a long amount of time," sophomore Lauren Benson said. "It stays the same temperature for about four hours."
Hydro Flask bottles hit one million sales in just two years. Their company will continue to grow as their mission is to, "Save the world from lukewarm."
"I think they are doing a good job at saving the world from lukewarm because Hydro Flasks keep beverage temperatures the same hot or cold for a long time," Campbell said.
Drinking lukewarm water in any bottle is not refreshing and prevents students from drinking the water they already had which is extremely wasteful. Hydro Flasks were made to keep individuals hydrated no matter the temperature or time of day, as well as creating a bottle that can be used over and over again, without wasting plastic.
"
I see Hydro Flasks all over social media and they have become very trendy; not just for color range and size, but also the amazing quality."
— Veda Roeske
Not only are these bottles built with durable insulation and amazing quality, but they come in many vibrant colors which appeal to the eye and come in many sizes, so individuals can choose how much or little they hydrate. The cost of a Hydro Flask ranges between $30 for a standard bottle and $125 for a large capacity container.
"I see Hydro Flasks all over social media and they have become very trendy; not just for color range and size, but also the amazing quality," freshman Veda Roeske said.
Hydro Flasks become especially handy for students who play sports. Campbell who is also a runner said, "It's convenient when you're really hot and it's nice to have some cold water after a run."
The same thing goes for Benson, a lacrosse and hockey player, "When I play sports, it stays cold the whole time I am playing and I can come back to my cold beverage feeling refreshed."
Some students believe Hydro Flasks are targeted specifically to teenagers because they tend to be more active.
"I think the Hydro Flask company is mainly targeting teenagers, especially active ones," Roeske said.
More and more students are purchasing Hydro Flasks because they are trendy, colorful and useful for always wanting to feel refreshed. They are popular for many reasons such as playing sports, going on a hike, playing outside, and overall being active or just wanting to drink a cold or hot beverage at a reasonable temperature. Students every day are drinking all types of beverages out of Hydro Flasks and may not even realize, they are helping save the world from lukewarm.
About the Contributor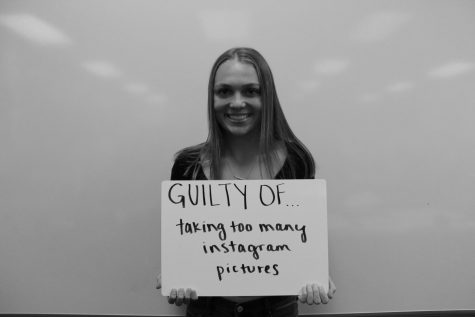 Paige Sanders, Photography Editor-In-Chief
My name is Paige Sanders and I am the Photography Editor-In-Chief. I enjoy running and I am involved in Cross Country, Track, and hockey. When I am not...