Genesys Works, helps students prepare for career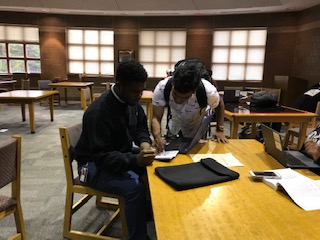 Genesys Works is a program that employs high school students and teaches them how to work an IT job in major corporations. Seniors can experience what it is like to have a $12.50 an hour, nine-to-five job in the IT world. According to seniors Donyea Davis and Chinmay Sahu, it is most definitely a rewarding experience.
Genesys Works is a for-profit organization that trains and employs high school students to perform technical services. A paid internship through Genesys is offered for a select few students. There are different positions available when entering the program. Some of which include quality insurance tester, and project manager. The positions Davis and Sahu are currently occupying.
Davis said this program has changed something about the two as students, "Especially because as seniors we're going into the adult world, I've definitely seen what a nine to five job looks like."
He added how he gets to experience being, "in the office, on a computer screen for eight hours a day, and an hour lunch break."
Across the country in 2017, Genesys helped 3,931 students obtain a 95 percent college enrollment rate. The two students were first told about Genesys towards the end of the 2017-2018 school year, and started training over the summer. Still doing it this year, Davis and Sahu are expected to make up to $12 thousand by the time they graduate. They are both satisfied with their decision to give the program a try.
"It's given me experience for the future, because I'll probably be doing something in the field of IT," Sahu said about his satisfaction with Genesys.
Students can either be referred to enter the program by another member, or they can sign up through their website. However not many students are aware of this opportunity. Davis and Sahu started their training during summer 2018 and will not finish the internship until next August. Davis is a "QAT" (quality insurance tester) and Sahu a "project manager."
"
They make apps and stuff, and I have to make sure they work. Each application has to go through a certain amount of tests, and I have to make sure that everything is working right."
— Donyea Davis
Davis said as a QAT, "They make apps and stuff, and I have to make sure they work. Each application has to go through a certain amount of tests, and I have to make sure that everything is working right." For Sahu, "What I'm supposed to be doing, is making sure whatever project I'm assigned by my supervisor, make sure everything goes smoothly, I have to interact with my colleagues and tell them what the supervisors expectations are."
Since not many students know about this opportunity, when they do catch wind of the news, they might be interested.
Junior Israel Taddese said this about Genesys Works, "This experience sounds really good and I think more people should have this opportunity." Taddese believes this program can help someone change as a student or as a person.
"Most definitely because you learn something new and you learn about a career you might be interested in," Taddese said.
Genesys Works helps many students across the country prepare for adulthood and gives them insight on a real career. Students who go through the program can earn up to 45 to 50 thousand dollars median earnings of alumni five plus years after Genesys works. Not many people have had this opportunity, and Donyea heavily encourages more to try.
"This is an opportunity that most people are waiting, that couldn't get until their senior year of college. We're pretty much ahead of the game at this point. This is definitely getting people ahead of the game and I recommend it one hundred percent."
About the Contributor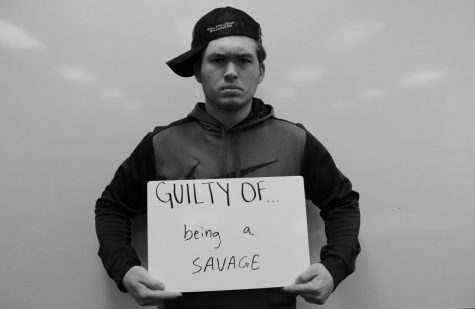 Toby Weiss, Broadcast Editor-in-Chief
Hey, my name is Toby Weiss and I am a Broadcast Editor-in-Chief. Making videos has always been a big part of my life, so naturally, I signed up to be a...