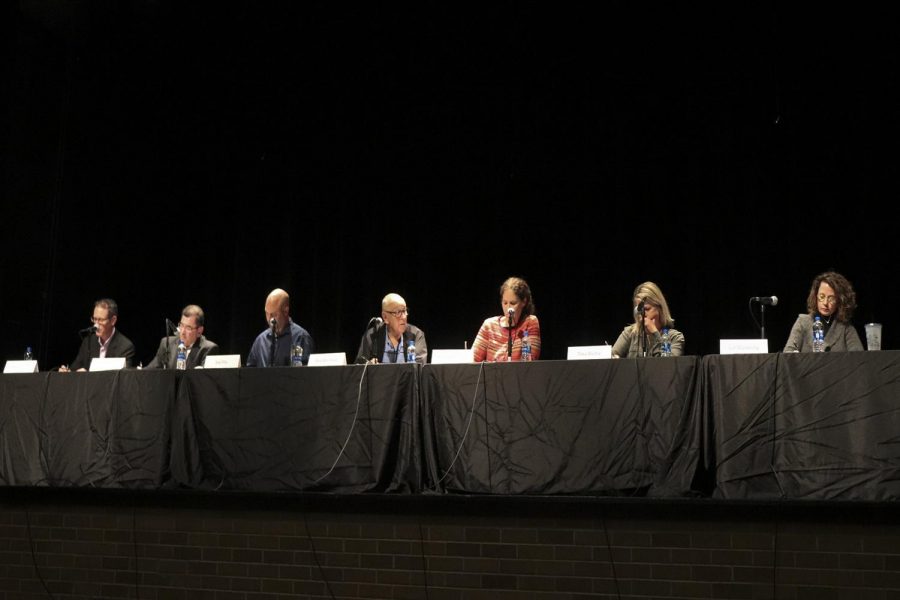 Photo by Megan Baxter
Nov. 6 is election day across the country. Locally, seven candidates are running for the four open seats on the Stillwater School District School Board. Each candidate has the difficult task of addressing key issues Stillwater Schools is currently facing.
Now that the calendar has flipped to Oct., that leaves approximately one month remaining until the highly debated Stillwater School Board election.  What makes this election so interesting is that with four seats open, a majority of the board could be new. Here is what three of the candidates, Matthew Cooper, Liz Weisberg and Shelly Pearson, have to say about the key issues facing Stillwater district.
Matthew Cooper is a physician, who has practiced adult and pediatric cardiac surgery, believes he can contribute to the key issues facing Stillwater Schools. As a key issue facing the district, Cooper commented on the space issue at Brookview Elementary. This school is in need of an expansion as 150 new students are expected to attend Brookview within the next year and a half.
"It's clear based on the demographics population that we need to expand Brookview Elementary," Cooper added. "We actually have enough capacity right now, but it doesn't mean we cannot plan for continued growth."
Shelly Pearson is a mother of four and all four of her children started kindergarten in the Stillwater School District. She is engaged  and has connections with a lot of people in the community. She immediately identified the budget deficit as a major concern the school district is facing. As of now, there is a $2.4 million deficit for this school year.
"If we don't get the budget figured out, we can't offer high quality programs to students," Pearson explained.
Liz Weisberg once taught at Withrow Elementary, a school that was recently closed. She believes a key issue facing the school board election is the school board members having a more active role in the decision making. She wants her voice heard when deciding what is best for the district.
Weisberg said, "Our administration has been kind of running the show, and the board has just been sitting back and saying yes to whatever they suggest."
All candidates feel strongly over certain key issues, but the overall message they conveyed is they want what is best for the students of Stillwater Schools.
Cooper said, "We've got a terrific school. There are a lot of terrific educational arts, athletic things going on, but we want to make sure that they continue to go on."