Ponies football poised for comeback season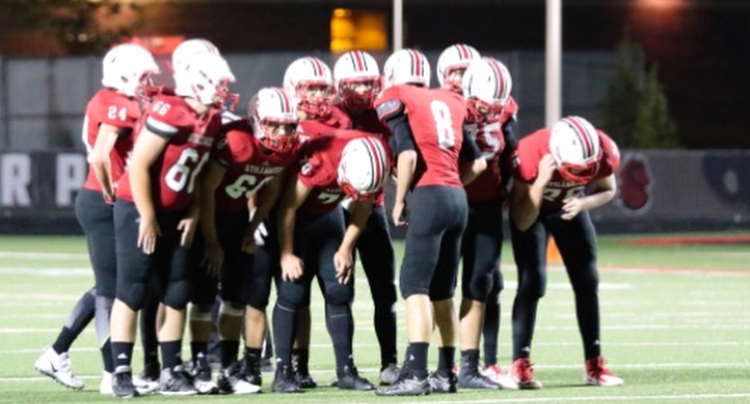 Senior Ethan Darby went up and snatched the ball from the air with the ball snug under his arm as he scampered out of bounds. With a roar he ran back over to his ecstatic teammates, his interception had sealed the Ponies first win of the season, spoiling the undefeated Roseville Raiders home opener.
After a disappointing 2-7 season last year, the Ponies were looking for a comeback season with a revamped offense and experience in almost every position. After dropping two games to start the season the Ponies made a statement by upsetting Roseville 20-17 behind a fourth quarter comeback and a strong performance by junior quarterback Luke Cullen.
The Ponies struggled last year, but this year they are determined to do better. This season they are off to a 1-2 start, better than last years 0-3 start.
"I think we're going to have a good season, better than last year," senior captain Jay Haws explained. He believes the Ponies have "a good experienced offensive line and good experience on defense."
The Ponies are starting Cullen at Quarterback. This is one of the most inexperienced players in one of the the most important positions.
"He's doing really well," senior captain Zach Cowley said. "I think it's going to be a bright future for the quarterback position."
"
We're hoping to get some more wins especially home games because last years seniors never got a to win a home game."
— Zach Cowley
The Ponies made a major change this offseason, they almost completely reset their offense, this year they plan to run more of a spread offense to better utilize their speed of players and the arm of their quarterback.
"We switched up the offense to better help our skill we have this year, I think together as a team with the juniors we just blend together more," senior Cooper Yeary explained.
Unfortunately last year, the seniors did not get a home win, they only beat Mounds View and White Bear Lake on the road. This year they are hosting both these teams so hopefully this senior class can get a home win.
"We're hoping to get some more wins especially home games because last years seniors never got a to win a home game," Cowley explained about his expectations for the year.
Many players believe a main reason they did not find success last year was because of a lack of bond and chemistry between the senior class and the juniors.  But this year many believe is a different story.
"There's a better bond between the juniors and senior class," the three-year starter Cowley explained. "There's a higher level of chemistry and everybody plays better together."
With more chemistry, experience and a revamped offense the Ponies appear to be in a great position for a bounceback season.
About the Contributor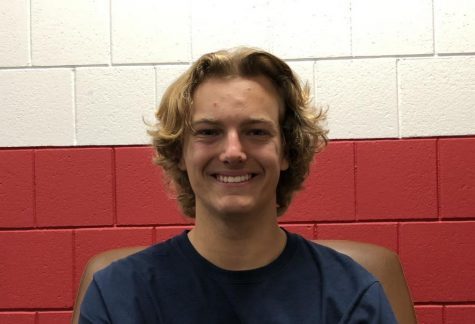 Derek Berg, Video Editor
I'm Derek Berg, I am a junior and a video editor for Pony Express. I play football, hockey and lacrosse. I enjoy lifting and watching sports. I am most...