Belle Chanter annual retreat promotes community
"The success of the group is entirely dependent on everybody's collective effort. Not just one person," Katelyn Larson, director of the Belle Chanter Choir, said. That is exactly the purpose of their retreat to Camp St. Croix that the sophomore through senior choir takes each year. The camp experience is to create a well-functioning machine of singers.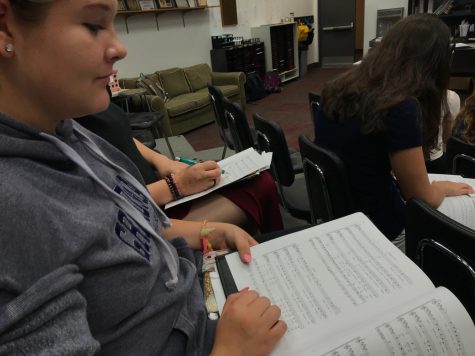 The choir is made up of 46 girls of three different ages yet are all about to communicate and work as one. Each year at the start of the semester the group goes on a retreat, this year overnight, to grow and become comfortable with each other.
Camp St. Croix, where the choir has been going for years, focuses on intellectual and physical activities to help open up honest discussions. Collectively students will participate in ropes courses, climbing tower, hiking trails and various sports.
"Any activity where you are moving and just being more active I think those are always really beneficial and you know, so much more fun. We only have so much space in a classroom," Larson said.
The early retreat is used to make a family between the girls early on. The choir also goes on tour towards the end of the semester. This year they will travel to Duluth. Larson who also attended Stillwater went on the retreat her sophomore and senior years, "I felt really connected to the choir, you know, within the first couple of months…And I really wanted an opportunity for the girls to feel that way more towards the beginning of the year," said Larson.
When it comes to the returning members they are just as happy and know just how important these experiences are for a team.
"It was really influential towards me because you got to spend a lot of time together with the choir and you got to know each other," junior Morgan Tope-Yates said. As a second-year member, she knows what to expect.
The trip not only helps to grow the strength of the choir together but their singing ability as well. With two full days of the trip, Larson said that they are able to get the equivalent of three or four days of rehearsal, "We get to spend an entire day just practicing all of our songs", Tope-Yates added.
The first year choir students are just as excited as then returning members to go on the retreat. There are first year attendees in every grade, "Everyone kind of acts the same age… everyone is so funny and welcoming", sophomore Josie Haugen said, after being in the 9th-grade choir last year she feels calm with the different ages all together.
It is not just the retreat that leaves an impact on the girls, it is the entire choir experience, "Music fosters our emotional growth too. In ways that maybe other subjects in school don't always do," Larson said, "It is such a unique activity that we do that requires a lot of trust, it requires vulnerability, it requires courage." 
About the Contributor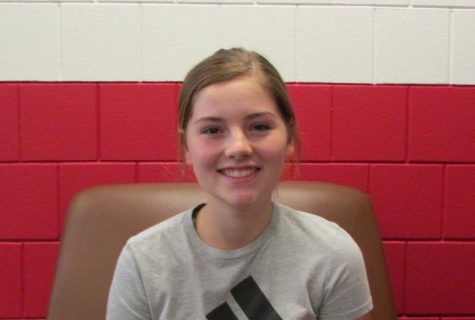 Grace Silbernick, Layout Editor
Hi, my name is Grace Silbernick. I am a junior and I am a layout editor for the Pony Express.  I love dogs and reading. My favorite book is Catcher in...