Math teacher Pam Bloom retires after 32 years
Hang on for a minute...we're trying to find some more stories you might like.
Stillwater Area High School will be saddened due to the loss of a valuable member at the end of the year. Math teacher, Pam Bloom will be leaving for retirement. She has been teaching at SAHS for 11 years and this year she decided to say goodbye to teaching.
Bloom is a math teacher who will be has been teaching since 1982. This year she taught Pre-Calculus, but she has taught other classes, such as Functions, Statistics and Trigonometry. Also, she has coached volleyball for 10 years and girls and boys track and field for three years.  The decision to retire at the end of this year was due to the "rule of 90."
Retirement
"I'm at the era where if you reach the rule of 90 which means your age and the years you have taught equals 90 you can retire with full benefits," Bloom said.
The "rule of 90" gives a teacher the ability to retire without no reduction to their pension. The sum of their age and service must equal 90 and if they don't meet the requirements they will have a three percent reduction from their pension for every year they're under the age of 65.
"I don't really have a lot of plans [for retirement], we have a busy summer, with a lot of different things going on.   But then in the fall, we're going to see where life takes us," Bloom said.
Colleague's perspective
Throughout the years, Bloom has been teaching at SAHS she has gained a lot of friends, especially those in the math department. They all share a common idea of being happy for her retirement, but feel that there will be a gap without her in the school.
"I am very happy for her; that she's able to retire and still be healthy and happy and be able to do a lot of the things that she wasn't able to do while she was working.  We'll be sad because she will be missed in our department, you know she was a valued member.  She did a ton of work and she was very passionate about the classes that she taught. She's a huge Pony, as far as anybody, she emphasized what it was like to have this tradition and culture of Stillwater sports and activities, and she is just super proud of her school and community," math teacher Pete Hamilton said.  
Hamilton has known Bloom since she came to SAHS in 2007 and has been teaching in the math department with her since then. They try to help one another and whenever they have conflicts they come to an agreement through their discussions.
"Well, I'm sad that I only got to be in the same building with her for one year, because she's great and she has become a good friend.  I'm excited for her though, my gosh, I'm envious of her and excited that she gets to go and enjoy her retirement with her husband," math teacher Kathy Meyer said.
Meyer is another math teacher that has been with Bloom ever since she began teaching at SAHS. There were late starts once a month where the math department would discuss math curriculum and this is where they met. Their bond has been strengthening ever since.
Teaching
"She was kind of like the mama bear.  She kept everybody in order, and like, she would be the one in a meeting   who would be like 'Okay, everybody listen now,' even with teachers.  So, she is definitely the mom of all those young male math teachers," Meyer said.
In every group there will be one who stands out and takes that leadership role. For the math department that is Bloom and without that the need for that leader will arise.
"She brings this certain energy and this spark and experience that is going to be hard to replace," Hamilton said.
Bloom also wanted to keep her relationship with students on a professional basis, but that doesn't mean that they weren't close.
"We have great kids, we have great parents that are very supportive.  For the most part, they're motivated and they want to learn and they want to understand it.  So, that's a very huge thing, like, if I put effort into showing them how to do the little things, they follow through," Bloom added.
Highs and lows
"I enjoy when a kid gets the 'aha' moment and they understand it, or if they put effort into a certain chapter and it pays off when they have the test.  That's always a positive," Bloom said.
With 11 years of teaching at a school comes many memories.  Although some may not be the best, the good outweighs the bad.
"Honestly, one of the best memories was that day," Bloom said.
"That day" was before Bloom even came to SAHS. It was a basketball game between Mounds View High School and SAHS. The game went into double overtime and the Ponies came out on top.
"When kids shut down and don't try, that would be the biggest low.  That's the saddest thing, when they give up on themselves or they give up on the math without even trying," Bloom said.
Future plans
Bloom is playing with the idea of either getting a place near Madison, Milwaukee or Chicago. Those are some of their favorite spots because there is a lot to do there and her children are also in that area. She also is wanting to travel to places near the ocean.
"I'm going to wait until the winter, until it's cold and then go to a beach.  I'm a big beach person so I want to go somewhere south, with beaches and Jimmy Buffet," Bloom said.
With the future retirement in motion, SAHS members will be happy and sad for Bloom as she leaves the school.
"We wish her the best of luck, and many years of happy retirement with her husband and family," Hamilton said.
About the Writer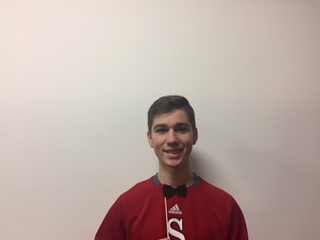 Mason Wylie, R & W Editor
Mason Wylie writes for News & Activities and is an read & writing editor. He usually plays football for the school but is taking a break this year....