Lori Stippel has 'nailed it' in final days of teaching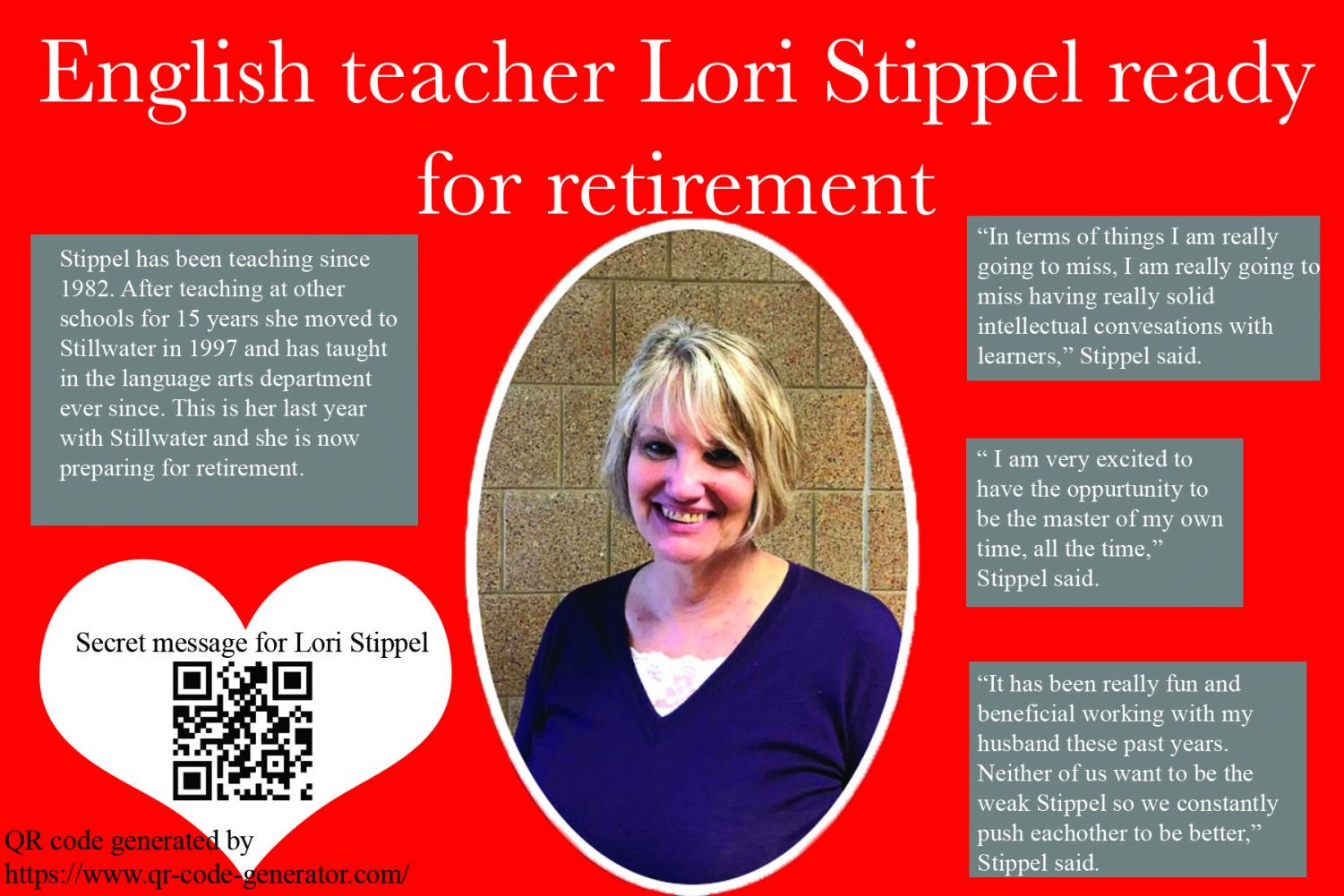 With the end of the year on the horizon, students are anxiously anticipating the end of long school hours and endless nights of homework. Teachers get the chance to take a break as well, and many look forward to the start of summer vacation. However, when fall rolls around and the high school begins to burst with life once again, many (students and teachers alike) will not be present because of graduation and retirement. Such is the case of English teacher Lori Stippel, who is retiring after 30 years of teaching (and receiving Educator of the Year for 2018) at the end of this year. She will be leaving behind a number of different stories from those she came into contact with over her many years teaching.
Passion and Intensity
"I would call myself pretty intense…fairly enthusiastic, I'm very passionate about what I do," Stippel said.
"Intense" and "passionate" are the most common words that come up when you ask any given senior about her that is currently taking AP Literature and Composition. Similar to many English courses, students taking AP Lit. will read, analyze and discuss pieces of literature. Many students would agree that the class is largely discussion-based and has more homework than an average high school course. While some may argue it to be "busy work," most will concur that the amount of work involved contributes to helping students understand the content as best they can.
"The themes we take out of them [the books] are very applicable to life in general," senior Jack DeGonda said.
All of the texts that AP Lit. students explore contain strong themes that can develop into life lessons. Stippel can always be found encouraging students to look beyond the surface level of certain topics and explore the plethora of information presented to develop their own opinions. She is always pushing personal growth.
Trust the Process
"
I always advise the process of work and bettering yourself…if you invest in being better today than you were yesterday I think the sky's the limit"
— Lori Stippel
"I always advise the process of work and bettering yourself…if you invest in being better today than you were yesterday I think the sky's the limit," Stippel said.
Stippel has gone through much change during her teaching years. She's taught a number of different courses, ranging from 8th grade basic English to 12th grade Advanced Placement Literature. With the changes to the high school over the years, she's moved from room to room and revised and improved her curriculum countless times. While all these things may slightly change the way she teaches or the amount students get out of the course, the character of Lori Stippel has largely remained the same over the years.
"Sometimes before or after class she'll come up and ask me how I'm doing, which is really comforting, knowing that a teacher knows and cares about you," senior Katie Kelzenberg said.
Lasting Legacy
Over the years, Stippel has managed to leave her mark around the school. Considered a great teacher by her students and by her colleagues as an even better person.
"I think that Mrs. Stippel retiring is going to be an enormous loss for our school. She's a pillar in our department, she's a brilliant educator, she works harder than just about anyone I know, she goes farther than above and beyond what she needs to to make sure that every student that walks in her door is walking out of her door better prepared for wherever they're going to go when they leave here," English teacher Traci Swenson explains.
For over 20 years, Stippel and Swenson have been teaching together at Stillwater. Both starting at the school in 1997, Swenson has been able to become a close friend and has watched her change the lives of students year after year with her teaching excellence.
Beyond School
Stippel's room is a testament to the fact that a lot of students have made good friends with her. Going in before or after school hours, one can find any number of various students studying or just hanging out. She welcomes an environment of both learning and fun, where hard work is valued over grades. Stippel is constantly found encouraging students to work for the process and the finished product rather than a letter grade or an award.
"[Her way of] celebrating the small victories, but not celebrating too much, and pushing yourself to achieve those victories more often…has really helped me in my freshman year of college," UW-Eau Claire freshman Scarlett Bahma said.
Bahma agreed that Stippel's rigorous way of teaching not only prepared her for college classes, but for handling daily life and relationships as well. The lessons taught in the classroom have enlightened and changed students. As for her personal mantra of constantly bettering oneself, Stippel gives many inspirational quotes.
"You know when you've nailed it, and no amount of pride, standing ovations, or awards can touch that…work the process for the pride that you can give yourself," Stippel said.
Stippel has definitely "nailed it" after over 30 years of teaching. While the teaching awards and praise from students are significant, Stippel knows she is celebrating the hard work she has put in the past years. Getting to be a part of students' stories and letting them reach their full potential are the true awards of her career and lifestyle as a teacher. She has become an integral part of the community at Stillwater Area High School and will be missed greatly by many, except for a small few.
To the people that Stippel has come into contact with that don't like her, she gently reminds:
"Not everyone is going to like you and that's a good thing…you have to have the strength to be yourself. Is can be extraordinarily isolating but important…a no to other people is a yes to yourself."
About the Writer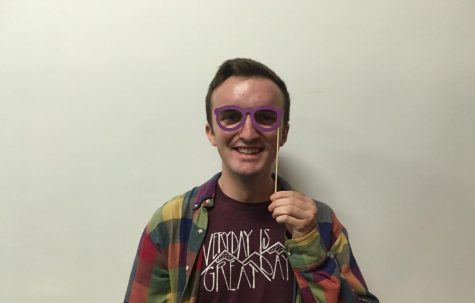 Ben Valerius, Announcements Editor
Ben is a junior and writes for news. He is the Announcements Editor. Ben enjoys taking part in theater and singing in the Stillwater choir and Vagabonds....