Say Something Justin Timberlake
'Say Something' is the new hit by American star Justin Timberlake. The song was released January. The song was released as his third song on his fifth album 'Man of the Woods'. Justin wrote and produced this song. The song, after it was released in January, hit number nine on billboard. It also reached the Top 10 in Austria, Belgium, Canada, Czech Republic, Germany, Hungary, the Netherlands, Scotland, Slovakia, Switzerland and the United Kingdom. Justin has been around for many years and has made his way to the top. This year he performed at the Super Bowl, which shocked many people. Justin has fans ranging from three to 30 with his courier. He's quite a performer. Justin's new song has already won awards the catchy hip hop song was voted Best Performed Song at the American Music Awards this year. Justin has had a lot of great successes with his singles, as well as this one.
About the Writer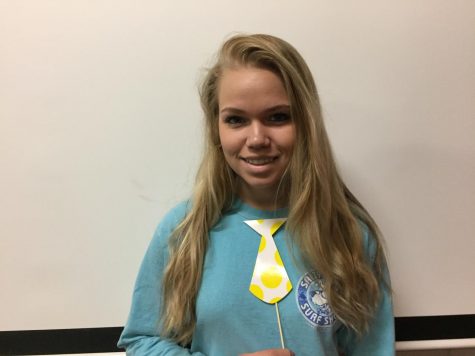 Katelyn Krech, Playlist Reporter
Katelyn Krech is a junior in high school. Is a playlist reporter and is writing a sports traditional story. Apart of the cheer team. Enjoys hunting after...