Mine – Bazzi
'Mine' is the fourth single by the American songwriter Bazzi. The song was released in the United States and Europe in October 2017. The song did not reach the charts until February this year. The song is very upbeat and catchy. The song is about someone that he fell in love with and how grateful he is that they are together. Andrew Bazzi, known as just Bazzi is a new singer and songwriter. He is 20 years old. 'Mine' is what started his career as an artist. It did take a while for it to hit charts, but when it did he went big. The song lead him to write a new album that he is currently still working on today. The song after being released hit top charts in February and was number one in billboard in March."These days songwriters songs are so sad and I wanted to make something more upbeat and fun and happy," Bazzi told KDWB. The new hit is being played on radio stations all over. It finally hit top three in Europe this month. The singer is planning on going on tour this year and has sold out 3 shows already.
About the Writer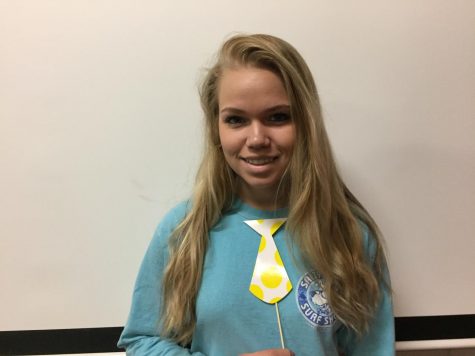 Katelyn Krech, Playlist Reporter
Katelyn Krech is a junior in high school. Is a playlist reporter and is writing a sports traditional story. Apart of the cheer team. Enjoys hunting after...