Nice for What by Drake
Drake has released three new singles this year and his most recent one is called 'Nice for What'. Drake sings this most recent song for all of the women out there who are trying and struggling to make it in their industry. He is telling them that he recognizes and appreciates their hard work. He also acknowledges that a woman does not necessarily need a man to be strong in the line that says "Had a man last year, life goes on," He then elaborate on this by listing some things women can do for themselves when he sings "Workin' hard, girl, everything paid for. First-last, phone bill, car note, cable." His music video of this song features many women who are making it in their industry including Olivia Wilde, Misty Copeland, Issa Rae, Rashida Jones, Jourdan Dunn, Tracee, Ellis Ross, Tiffany Haddish, Yara Shahidi, Zoe Saldana, Elizabeth Lejonhjärta, Victoria Lejonhjärta, Letitia Wright, Bria Vinaite, Emma Roberts, Syd and Michelle Rodriguez. This single also highlights all the struggle modern day women are facing in the workplace. He alludes to this still being a "man's world" where women are still fighting to make it and get as much recognition as men for the same jobs and accomplishments. To conclude the song, Drake says, "That's a real one in your reflection. Without a follow, without a mention." This means that when you look in the mirror, you are your genuine self as opposed to on your social media platform you try to portray yourself as someone you may not be living a life you do not live. In conclusion, Drake has made a point to drop a single that highlights and encourages women to continue to work hard at what they are doing, even if they feel under appreciated because one day their hard work will pay off. 
About the Writer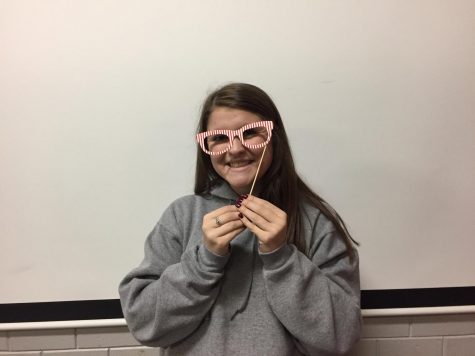 Malaina Fragnito, Playlist reporter
Malaina Fragnito is a junior and writes for the People department and is also a playlist reporter. She is a competitive swimmer for the high school and...