Community supports schools across district
The local community plays a large role in supporting their local school district. Students believe that the success of Stillwater Schools is largely due to the support they receive from the community. According to students and staff, the school would be a completely different place without the support of the local community.
Community Engagement Manager Carissa Keister believes that Stillwater is very fortunate to have incredible support from the community. The local community provides students with experiences that are not within the district's budget.
"Funding from organizations like the Partnership Plan provide our teachers with grants to give students unique learning experiences we cannot afford within the district's budget," Keister said.
There are many organizations that play a huge role in supporting the local schools. Local organizations donate large sums of money to improve the schools and provide students with beyond the classroom learning experiences.
"Local businesses and civic organizations donating thousands of dollars each year to support student fundraisers, special events, booster clubs, and more," Keister said.
The community impacts local schools in more ways than providing the schools with additional funds. Local organizations help students and families in a variety of ways. Local organizations help to improve students with their home life and encouraging students to succeed in school.
"Organization like Lakeview Health, Youth Services Bureau, Family Means and so many others partnering with our school to provide support and resources to students and families," Keister said.
Bev Petrie the executive director of the Partnership Plans makes a large impact on the local school. The goal of the Partnership Plan is to raise money for academic activities.
"We give grants to teachers for a great idea they may have for a special learning project in their classrooms. We also give larger grants that span multiple schools and affect lots of students," Petrie said.
The Partnership Plans biggest event is the Da Vinci Fest, which encourages students to get involved in art and science.
"
Not only does it give students an opportunity to develop their skills and discover their passions, it also serves as a free community event celebrating the arts and sciences."
— Bev Petrie
"Not only does it give students an opportunity to develop their skills and discover their passions, it also serves as a free community event celebrating the arts and sciences," Petrie said.
Every year the Partnership Plan selects a special project that will have a positive impact on students. This year they are focusing on a project called Yoga Calm which helps students to cope with anxiety and self-control issues.
"This year, they pledged more than $34,000 to support a project called Yoga Calm, which will be implemented in the elementary schools after a successful pilot project in Lake Elmo Elementary School this year," Petrie explained.
Yoga Calm has enable teachers to be in control of the students during long lessons. Teachers have noticed students focusing better and expressing kindness to others.
Students have also witnessed support from the local communities in many different ways. Students believe the local community is a big reason why there can be schools trips and successful sports teams within the district.
Freshman Jake Ross has seen larger businesses often step in to raise money for schools trips and to help out sports teams.
"I worked at Culvers in sixth grade to raise money for Wolf Ridge," Ross said.
Culvers has helped Afton-Lakeland for multiple years by letting students deliver food to tables and then giving Afton-Lakeland a portion of the profit in order to make the trip more affordable.
Junior Bethany Olson also believes the community plays a large role in supporting their local schools, especially for sporting events.
"We would be alone at events. It would just be ourselves instead of the whole community," Olson said
Many students at the high school have done bagging at Cub and Kowalski's to raise money for their sports teams or other clubs. When the students are bagging the proceeds go to supporting the team.
"The community works with the school for fundraising in cross country and nordic, they do Cub bagging to raise money," Olson said.
Olson believes the local community supports the schools because the businesses profit it from it as well.
"Local businesses want to keep the community strong. It helps us get money and encourages people at school to support these local businesses," Olson explained.
Many agree that homecoming is when the community shows the most support for their local schools because it is when all the community members within the district get together and support their team.
"At homecoming because everyone supports the team and everyone from all the schools goes to the festivities," Olson said.
"Students also benefit from a strong sense of community pride. Residents love their Ponies and cheer on our students in academic, arts and athletic endeavors," Keister explained.
Without the support from the local community, the schools would not have as many opportunities and resources. Without the local community, students would not have as much support and pride for their school.
"Our district covers 18 different communities, and our schools are the thing that brings them all together. We are all Ponies! The school district provides a sense of community pride and gives us all something to rally behind," Keister said.
About the Writer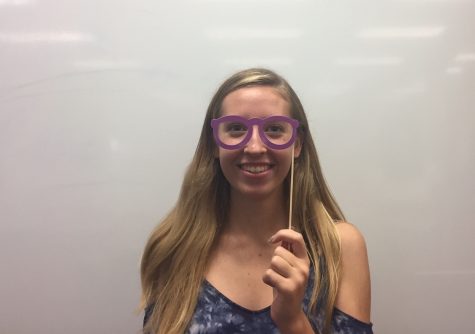 Kaitlyn Kirby, Business Editor
Kaitlyn Kirby is a junior who is a business editor that writes for the people/focus department. She enjoys paddle boarding on the St. Croix in her free...