Excitement for hockey at Olympic Games
Hang on for a minute...we're trying to find some more stories you might like.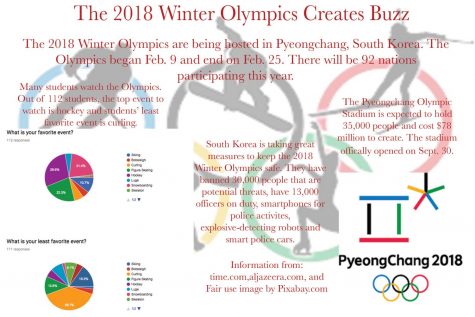 Alternative Copy Story by Michelle Burton
The 2018 Winter Olympics are being hosted in Pyeongchang, South Korea. The stadium the games will be hosted in is expected to hold 35,000 people and it costed $78 million to build. The Olympics began Feb. 9 and end on Feb. 25. There will be 92 countries participating this year. Here are a few polls to see which events people are most and least excited for.