Wallace travels the world with National Geographic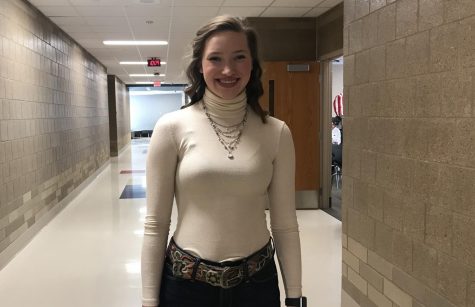 Only a junior in high school, Lola Wallace has traveled to many places most people only dream about. She began traveling with National Geographic at age 15. Through these trips, she has been able to expand her knowledge about different cultures and create meaningful relationships.
Wallace first discovered her love of traveling in sixth grade when she ventured to Canada with a school friend for 12 days. From then on, she has gone on numerous trips including an annual trip to Maui with her family.
National Geographic expeditions were first started in 1999. They now have hundreds of trips each year all across the seven continents. The reasoning behind these trips is to get people to care about the planet by giving them opportunities to explore it. They work with travel partners to advocate for protecting our earth and seeing its treasures. They take pride in the authentic experiences in their different trips.
"Nat Geo really wants you to focus on investing yourself in the culture. So they do tons of activities and you go to tons of different places to really help you do that. It can be from walking around a really rural city to hiking on a glacier with crampons or rappelling down cliffs. Doing stuff that pushes you out of your comfort zone," Wallace said.
"
From an early age, Lola has been adventurous and curious to better understand people, culture and science from different perspectives."
— John Wallace
People are starting to travel at a much younger age. According to the United Nations, they estimate about 20 percent of all international tourists are young people. They travel for many different reasons. Some have a desire to see new places, others want to get away from stress. Regardless of the reasoning, younger aged people are appreciating the beauty of our planet like never before.
"My favorite trip with Nat Geo would be going to Switzerland and France. There are so many reasons why. Switzerland and France are so beautiful. You feel so small because we were actually in the midst of the French and Swiss Alps and you don't realize how big these mountains are until you are there. We had a really great group of people. We became like a super big family," Wallace said.
Traveling is beneficial for teenagers; there are many reasons why parents believe it can be good for their child. Traveling can teach independence and give adolescents a more enriched education. It can also decrease stress and enables for more creative thinking. Lola's father, John Wallace, believes the benefit of Lola traveling is crucial to help better her life.
"My wife Judy and I believe that global travel is important for our youth to experience and understand other cultures as Americans. We decided when Lola was very young that her understanding and becoming a global citizen was critical. From an early age, Lola has been adventurous and curious to better understand people, culture and science from different perspectives.  Allowing her the chance to experience this first hand, in our opinion, has helped shape her views on life and dreams to be chased," John Wallace said.
Lola added, "If you have the opportunity to do it, definitely go for it. It is something that really opens your eyes because you're expanding your horizons besides just from where you live. You're meeting so many new people from all over the states and you meet people from different countries. It's good to know that there's are other places out there than just where you are from."
Traveling is one of the best ways to get a front row seat to what our world is like. Our earth is vast and has many things to offer. Even though Wallace may be a young traveler in some eyes, she handles her trips with great maturity and appreciates the opportunity to view the world.
"Going to different places is just awesome in general. The beauty of our world is insane. Also, meeting different people is something that's probably my most favorite thing about traveling because there are so many different people in this world. You get to see what everyone has to offer. Every person I met becomes a different part of me. That has shaped me into who I am as a person today," Wallace said.
About the Writer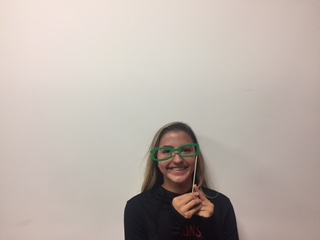 Abby Begin, Field Reporter
Abby Begin writes for the departments of sports and people for the pony express newspaper and she is a field editor for the newspaper. She plays for the...