MoviePass provides access to cheaper movies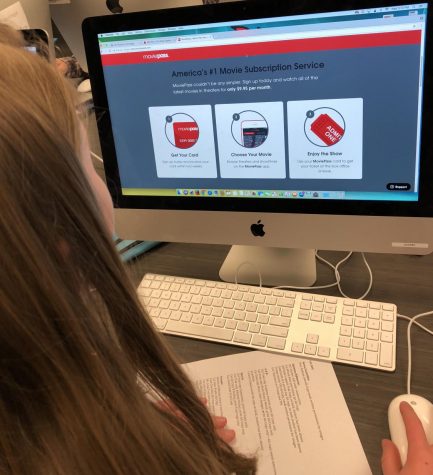 Movies are often a popular topic when it comes to students. A newly-crazed app called MoviePass has caught the attention of some high school students. MoviePass is an app that allows users to pay a monthly fee of $9.95 and get free, unlimited movies each month in return. A card similar to a credit card is sent to users through the mail that will charge them for the movies that they see.
There are some restrictions though. Users are not allowed to see movies that are 3D, IMAX or anything that would cost more than the normal price of a movie at whichever theatre the user chooses. Also, users are not able to purchase the tickets before the date of the movie, which means you could be paying for an almost entirely full, if not already full, movie.
"Before [I started using the app] I went to movies about once a month. Now, I go to see a movie every one or two weeks," sophomore Madi Hasse said.
The app has become convenient for many who saw movies fairly often before using the app. MoviePass allows users to see a movie per day. Users can see almost any movie they'd like at a theater near them whenever they'd like. If a person were to do the math, going to the movies once a week for $9.95 a month is like going to see four $2.50 movies.
"It is a little inconvenient to have to be 100 feet away to buy your ticket… I think they could improve on having two cards per household," Hasse explained.  
With having to be in close distance to the theater, many users are concerned they will not get the seating that they would like. Also, some of the restrictions on the app itself are not great. No more than two cards can be used per household, which does not allow a large family to access much of what they should be allowed. Hasse has her card registered through her grandma so that she does not have this problem.

Loading ...
After going to the mechanic in the morning, Rob Cain of Forbes wanted to go see a movie with MoviePass. He had gone to check in to a 2D movie and found that it was marked as unavailable. He asked the ticket booth employee after showing up to the theater what the problem was and the employees simply told him there was a different kind of speaker sound used in the movie, so he was unable to see it with MoviePass. "Why the MoviePass app didn't indicate this—and indeed, why the app displays movies that it won't allow the user to purchase tickets for—remains a mystery to me. Frustrated once again by the service, and unwilling to pay for the ticket out of my pocket, I made the 25-minute walk back to my mechanic, having wasted an hour of my day," Cain of Forbes said. He had spent a lot of his day, clearly frustrated, with the problems of MoviePass.
MoviePass most definitely has its benefits and things to praise. Movies are extremely affordable and are unlimited to a certain extent. Although, if you look at the negatives of the app, they almost outweigh the positives. Yes, users are allowed to use the app one a day every month, but they are also not allowed to go to any movie with a marked up price, and not all theater locations recognize or allow MoviePass to be used. Also, users are not allowed to pick their seats for any movie at all. Tickets cannot be bought until you are within one hundred feet of the location the user chooses. Finally, the app works better when used by people who enjoy going to movies on their own and flying solo. A household is only allowed two memberships, which does not allow many families or friends to attend movies together.
Altogether, the app is a good idea, but needs to improve some of the major drawbacks. The company itself loses a lot of money with this app, and should at least markup the price per month.
About the Contributor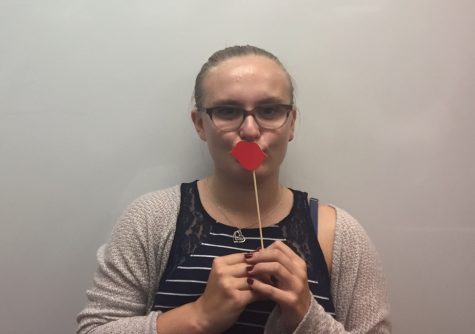 Tess Schoenborn, Online Editor
Tess Schoenborn is a junior at Stillwater Area High school, who loves to sing. She is involved in the Stillwater Choir at SAHS. She is an Online Editor...