One man's journey from flute player to professional French horn player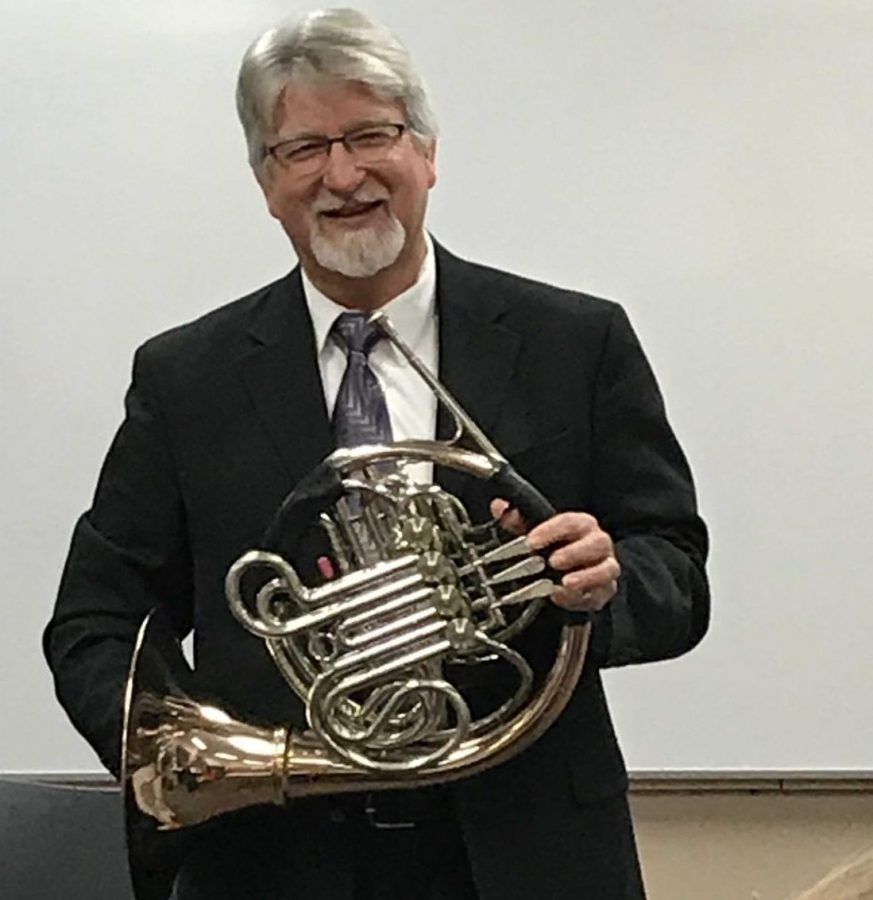 A man sits behind a curtain. His golden horn resting gently on his knee as he awaits instruction. "The first excerpt please" says a disembodied voice from behind the curtain. He prepares his horn, steadies himself, takes a long, slow, calming breath and then blows strong and gentle into the horn sounding the clear, haunting tone.
Herb Winslow has been playing the French horn since 7th grade when he was asked to switch from flute to French horn by his band director. "I was immediately better at the horn," Winslow said, "By about 9th grade I knew that this is what I wanted to do."
He finished the excerpt with a final strong tone and returns the horn to his knee. After a pause, the voice behind the curtain dismisses him. He can tell by the tone that he will not move on to the next round. Resignedly he stands and walks from the room.
Herb Winslow would be turned down from six professional auditions in the first round just like this one, and another six after making it to the finals. However, he did not give up. He persevered and used the failed auditions to improve his playing.
Early Life
Herb Winslow grew up just outside of Washington D.C. He began in band as a 4th grader playing the flute but switched to French horn in 7th grade, which turned out to be a much better fit for him. He had grown up listening to the military bands of the area and as of ninth grade he knew that he wanted to be part of one someday. One of his teachers in high school was actually the principal horn in the Marine Band in Washington D.C.
Winslow studied horn first at Indiana University, because he was unable to apply for his first choice school, with Ethel Merker who helped him to prepare his audition for his first choice, and highly selective school, the Curtis Institute of Music in Philadelphia, Pennsylvania. He auditioned, was accepted and finished his college years there. After finishing school at Curtis and doing freelance work in Philadelphia, Winslow received a job teaching at the University of New Mexico in Albuquerque.
"I think you have to go into it realizing how stiff the competition is and just having a mindset that what you are doing is competitive with what the demands are of being able to play in an orchestra. If I was washing out in the first round constantly, I probably needed to go back and decide I need a different approach," Winslow said.
While working, Winslow did 12 professional auditions. The first six he didn't make it past the first anonymous round. The second six however he made it into the finals or was even the runner up. Finally, in 1980, he auditioned for and was accepted into the St. Paul Chamber Orchestra. He and his family moved to the Twin Cities and have lived there ever since.
"You have to have the skills and the tools to do it the way they ask for it even though it might not be the way you want to do it," Winslow said on becoming a professional musician.
Professional Career
Winslow was principal horn with the St. Paul Chamber Orchestra for 25 years. In the early 2000s, he began playing on and off with the Minnesota Orchestra, subbing in here and there. In 2005, the Minnesota Orchestra offered to have him play with them full time as Associate Principal Horn. He accepted and now plays full time with the Minnesota Orchestra. He also is an adjunct professor at St. Olaf College in Northfield.
"I give back by teaching. I teach at St. Olaf one day a week for some of their top horn players. My teachers were always very generous with me so I try to do the same with mine… I try to maximize their potential because that's what my teachers did with me" Winslow said.
Similar to being a professional athlete, being a professional musician is highly stressful and competitive. Winslow relies much on his family for support and relief from the anxiety that comes with his job.
"My family is the one thing that has helped me deal with my career. It's extremely stressful. You've probably heard about performance anxiety. And so dealing with that stress is something we have to figure out how to deal with. So for me, having a large family has really helped me deal with that… Having that to come home to and their lives and supporting their activities kept me from sitting at home worry about my next performance" Winslow said.
Winslow and his wife have 6 children, 4 of them are biological and 2 were adopted. He now also has 8 grandchildren. Having this large family support system has helped Winslow stay calm and focused during hard times in his career and life. Though it maybe stressful at times, his job has also afforded him the opportunity to travel and see the world.
"I've gotten to travel the world in my orchestra career, I've been to Britain, Scotland, Germany, Italy and one I found particularly impactful, Cuba. Getting the experience to go down there and do residencies with students and actually talk to the people is amazing. The gap that exists between our countries is stupid," Winslow said.
Winslow feels he has been extremely blessed to have been given this life. "This talent was given to me. I worked to develop it but I was blessed with it for some reason and I've tried to make the most of that and try to give credit where it is due," Winslow said. His faith has helped him move forward in his career.
From not making it past the first round to playing 8 services a week, Winslow has made leaps and bounds in his career and playing ability. He continues to play and hopes to for a long time.
"It's extremely rewarding," Winslow said.
About the Writer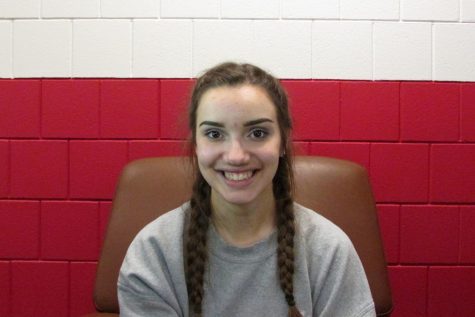 Hannah Sween, Editor-in-Chief
Hannah Sween is a senior and a Print Editor-in-Chief for the Stillwater Pony Express. She is also the Editor-in-Chief of The Boom Site Literary Magazine....