New recruits, seniors lead to strong season for girls nordic ski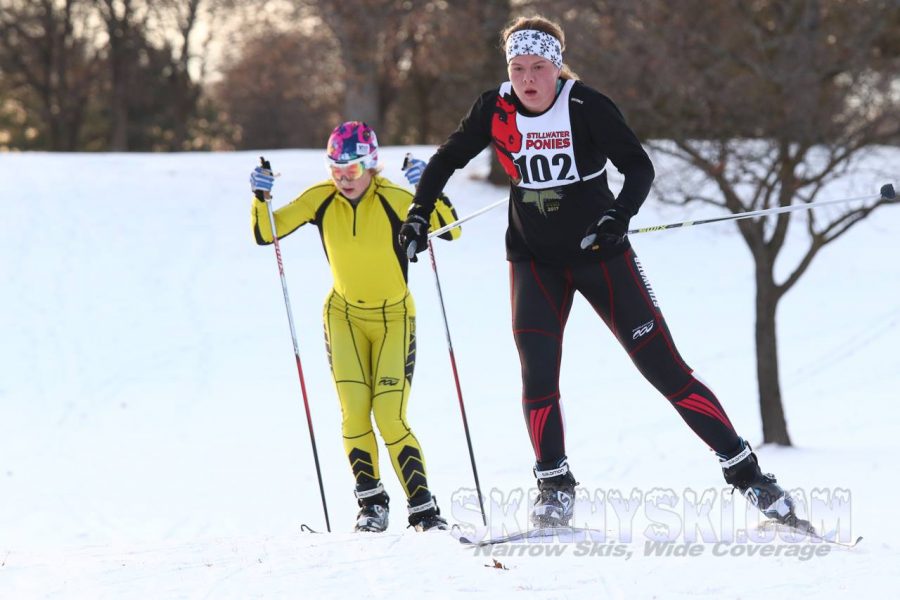 This year the girls nordic ski team is looking towards a successful season with many new recruits, and a handful of talented seniors. They started practicing before snow hit the ground in order to get a head start on their goal of a high place finish at state. The team practices at Afton State Park and Lake Elmo Park Reserve. Nordic skiing offers an opportunity to spend time with friends and to make new ones on the trails and in ski lodges.
It is one of many ways to enjoy the outdoors during the winter and is a good form of exercise because of its low impact and high intensity nature.
The season started Nov. 13, but due to the lack of snow the team needed to find a different way to practice. The team therefore starts by running to get in shape before suiting up.  Their first practice on snow was Dec. 12 and they were overjoyed to be able to get geared up. Like most outdoor winter activities, there needs to be a generous amount of snow blanketing the ground in order for traditional practices to start, so practicing with all of their gear on does not typically happen until December.
"Our preseason practices are pretty intense, but also a lot of fun.  We all like to push each other which creates really fun competition," senior captain Rana Kraftson said.
Aside from snow-less practices, the team also had to cancel their first two meets because of the lack of snow. However, the athletes hold hope for a very snowy winter so their season can take off. Each year there are about three to five cancelled meets so the team has to be resilient with their training in order to stay ahead of their game.  
"Our season is really weather based, at the tail end of the season we are always cramming in meets right up until the state meet," senior Hannah Beech said.
This year the state meet for both boys and girls nordic skiing will be held on Feb. 15 at Giants Ridge in Biwabik. Last year at state, the girls team took fourth and the boys team took sixth. Both teams are looking forward to what their seasons hold with hopes to finish in the top three teams in state this year.
"
Our end goal is to make it big in state, it's what we practice and compete so hard for and I believe we can improve our placement this year."
— Rana Kraftson
"Our end goal is to make it big in state, it's what we practice and compete so hard for and I believe we can improve our placement this year," Kraftson said.
State is a big deal for every sport, and Nordic is no different. They learn to be resilient and patient each year in anticipation to kick off their season and start in full stride.
"Everyone gets excited when the snow comes, it's so much fun to be on skis competing and everyone starts to get excited for the next upcoming meet," Beech said.
With snow now covering the ground the girls feel ready to tackle their first meet and many more. Each win counts as a step toward their goal for a higher state finish in state and they are excited to race to the end.
"Nordic is a really fun sport to compete in. The whole team is like a family, and we all work so hard to push each other to be the best," sophmore Megan Puhrmann.
About the Writer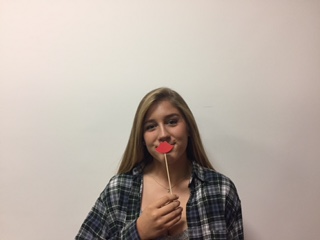 Kenzie Motz, Layout Editor
Junior Kenzie Motz is a Layout Editor for the Pony Express, and she writes for sports. She is interested in working out and playing sports. She is involved...