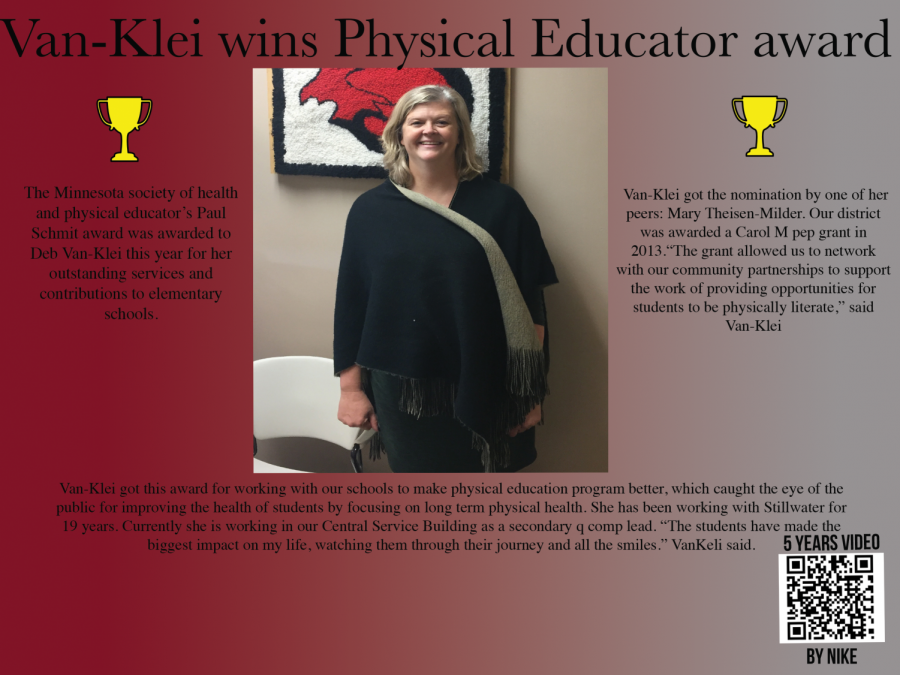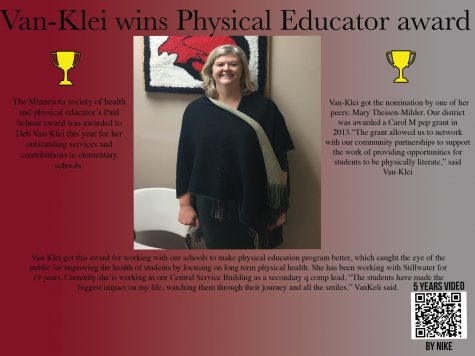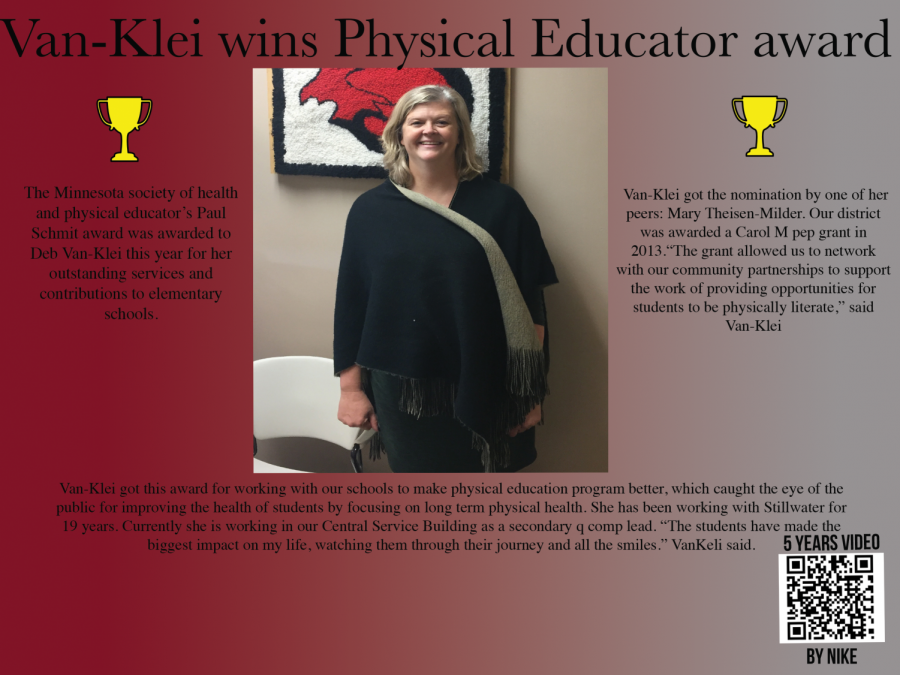 The Paul Schmidt award, named after the initial winner in 1956, is given out annually to a single teacher in the state of Minnesota to "Honor and recognize the outstanding services and contributions given by an elementary or secondary teacher or supervisor in the fields of health or physical education."
It was announced in late September that the award would be given to Van Klei.  Van Klei has been working and teaching P.E. in the Stillwater school district since 1998.  
"We have passionate people that are investing in the whole child," Van Klei said when asked about the success of the Stillwater P.E. program.  "Stillwater has always had a reputation of being top-notch, the facilities are second to none."
Van Klei has been a part of the Stillwater school district for nearly 20 years. She has been a huge part in the drastic changes that the physical education program has gone through over the last 15 years.  
One of Van Klei's largest contribution to the district wide Physical Education program is the implementation of the PEP (Physical Education Program) grant.  With the grant being upheld, students were able to learn about healthy nutrition along with ways to eat healthy, and the grant also brought pedometers and heart rate monitors into the P.E. programs, allowing students to evaluate their personal fitness.
"I am humbled and honored that my peers nominated me for such an award," Van Klei said when asked about winning the Paul Schmidt award. 
Van Klei not only credits her peers that have influenced and aided her throughout her career as a teacher, but she also credits the district representatives, a position that she is in currently.  Van Klei credits the district with good reason, as the District is well known not only statewide, but also has recently gained a reputation throughout parts of the nation due to technology that is now present for P.E. students.  
As mentioned with the PEP grant, the students have been exposed to technology over the last five years that has given them personal feedback towards their fitness.   The heart rate monitors along with pedometers allow teachers and students to collaborate and create a way to aid fitness levels of each individual student.
Van Klei is passionate about physical education and this is what she believes has aided her in being so successful.  
"I love movement and wanted to share that same passion with people.  The importance of movement is positively linked to a person's mental and emotional health.  I was mentored by people who continue to advocate for the importance of physical education in a student's whole well-being and education," Van Klei said.