'Riverdale', 'Stranger Things' return to Netflix
Hang on for a minute...we're trying to find some more stories you might like.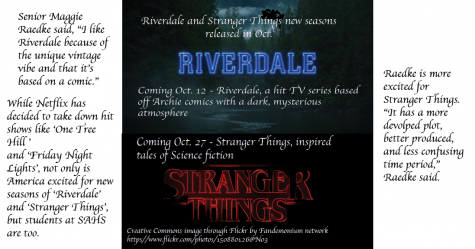 Alternative Copy Story by Josie Scherek
This month, two new seasons of shows are coming to Netflix. Oct. 12, 'Riverdale' is getting a new season and on Oct. 27, Stranger things season two is coming out. 'Riverdale' is a hit TV series based off Archie comics with a dark and mysterious atmosphere. Stranger Things is a show inspired by tales of science fiction.