Fashion and comfort found in Bralettes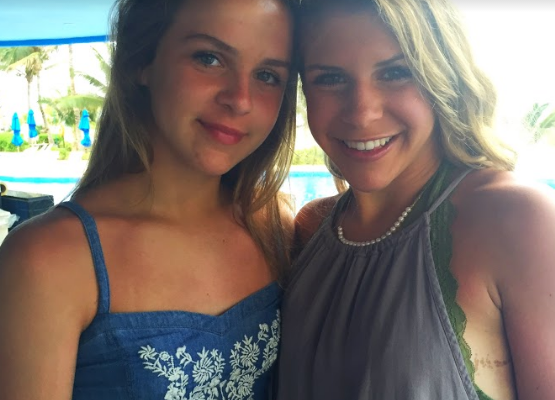 Hang on for a minute...we're trying to find some more stories you might like.
Bralettes are now becoming the norm. The new trending undergarment has successfully caught girls' attention and has created an uproar in the fashion community. From the newfound comfort of a bra to accessorizing outfits, bralettes are coming into style.
Bralettes are bras without molded cups or underwires. Stores carry them in various styles and they are usually made out of lace, cotton, or silk. They give little support but the amount of fashion support given outweighs the cons. Depending on the body type, they can be either practical or fashionable.
"A bralette is lacy and more of a sports bra type that could be worn on its own while a bra is just for underneath," junior Carson Andringa said.
A lot of clothing stores carry them but some of the best places you can get them, that are promised to be good quality are Free People, Aerie, Victoria's Secret & PacSun. Stores like Victoria's Secret and PacSun are typically pricier, but tend to have more of a variety.
"Urban Outfitters is a good place to get them because they kind of originated the idea and Victoria's Secret, just about anywhere," junior Sofia Johnson said.
Bralettes are worn to be shown, which is different from how people used to react to a bra strap showing. One of the biggest downfalls to being a girl is having to wear an undergarment that digs into your skin and is itchy, plus the fact that "nobody can know about it." Bralettes changed that by embracing girl's femininity and creating a bra that is likable and lightweight.
"For so long it was taboo for your bra or bra strap to show. It's easier to dress not worrying," I need a different bra or outfit because the strap is showing." The bralette has made it more acceptable," Johnson said.
Accessorizing with bralettes is trouble-free. They're often shown with an off the shoulder sweater or an open back shirt. They can be dressed up or down and look good with just about any outfit. Since they come in so many colors and types, girls are sure to find one that fits their desired look.
"They can make a boring outfit less boring," junior Kendra Middleton said.
Bralettes are a new found style that are trending with a broad audience from women who are active and sporty to fashionistas.
"The most exciting part of the day for a girl is getting home and taking your bra off, but a bralette is so light and pleasant you could wear it to bed," senior Isabel Jansen said.
https://www.victoriassecret.com/
http://www.barenecessities.com/Bralettes-Bras_catalog_nxs,31,style,79.htm
https://www.ae.com/aerie-bras-bralettes/aerie/s-cat/4850006

About the Writer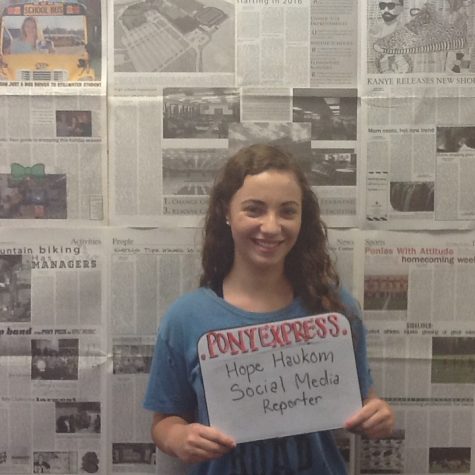 Hope Haukom, Social Media Reporter
Hope is a junior at SAHS and works at Adventure Club after school. She is loud, outgoing and very energetic. She was born and raised in Stillwater, she's usually outdoors going on adventures with friends. She writes for the "people" category in Newspaper and is a social media reporter for Facebook.