Advanced sophomores graduate early
Hang on for a minute...we're trying to find some more stories you might like.
Most young students experience four years of high school. From freshman to senior year growing socially, individually and intellectually. Sophomore twins, Adam and Marta Markowicz started their high school journey a lot sooner than most would. Leaving Oakland Junior High two years, earlier they learned to adapt to the new setting and still excel.
"When I first started taking classes with students two years above me it was kind of awkward, but I feel like I am a senior now because I have been with them for so long," Marta said.
The twins have had a lot of help along the way, such as their parents who have been their biggest supporters. Knowing how much to push them, teaching them how to read, helping them with schoolwork, and telling them when they need to slow down.
"
Get to know your teachers, they are not out to get you. Even people who aren't advanced still don't know everything, even finding a group of people can help. "
— Adam Markowisc
"Our parents have by far been our biggest supporters. They always pushed us and my dad is a physicist so he always helped us with math and science when we struggled,"  Adam said.
Not only did their parents play a role in helping, but so did their teachers. Forming strong relationships with teacher's are something the twins believe is very important.
"Get to know your teachers, they are not out to get you. Even people who aren't advanced still don't know everything, even finding a group of people can help. Setting up a schedule to do the same amount of work and staying on task can also make a big difference," Adam said.
A big chance like that can be difficult at first, but they had each other to make it work, as well as the school community.
"It was very stressful at first seeing people who are a lot bigger than you but eventually we started to get to know everyone, and become part of a community and then age difference doesn't really make a difference," Marta said.
One of the most important things to help students improve grades are good study habits. The twins have found ways that worked for them and were able to share.
"Find friends who have the same goals as you so you can stay motivated and on task, finding ways to get involved in school helps a lot and is a great way to make friends,"  Marta said.
"Figuring out how to balance everything is very important, find a group of people to study with, don't slack off and let everything pile on and make sure not to over work yourself. Find time for yourself, homework and just figure out how to balance what is best for you," Adam said.
Both Adam and Marta plan to attend the University of Minnesota this year and getting a bachelor's degree. Adam plans on studying physics or chemical engineering and Marta will study computer engineering.

About the Contributor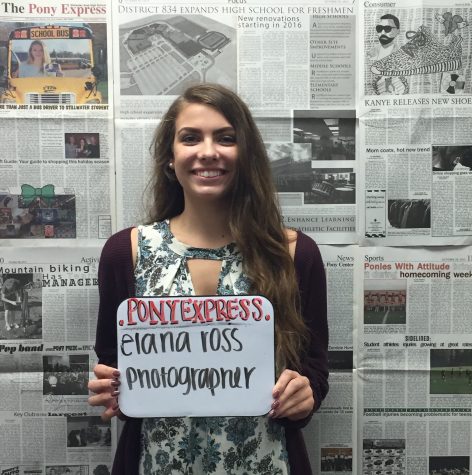 Elana Ross, Photographer
Elana Ross is a junior at Stillwater Area High school. She attend Oakland Junior high school before coming to Stillwater. She has been dancing since she was 3. She is the oldest of four kids, with two brothers and one sister. She also has a springer spaniel named Gideon. She is a photographer for SAHS Pony Express.