Johnson follows in his father's footsteps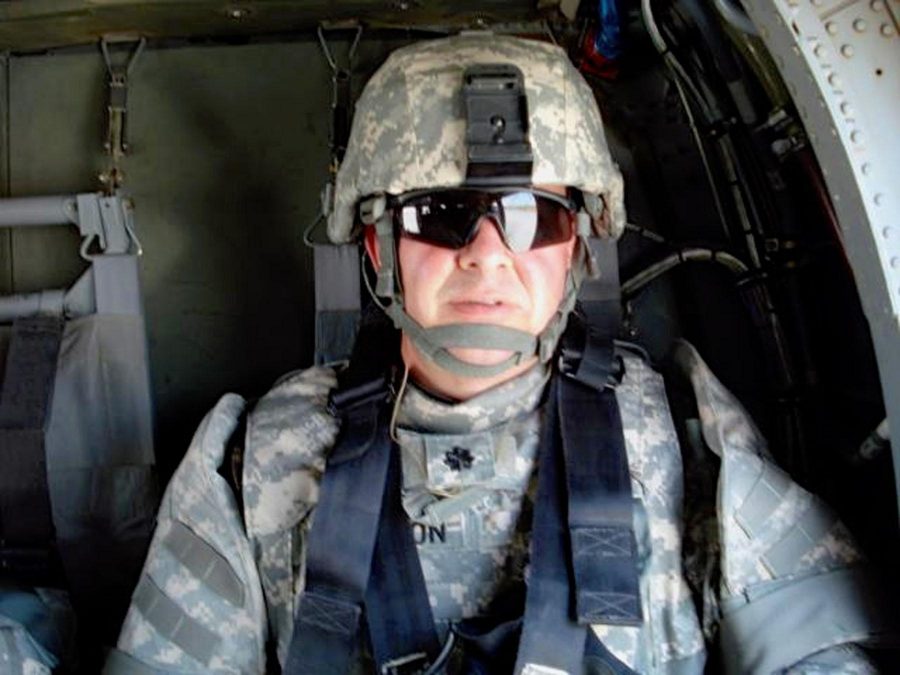 Carly Glaser
November 27, 2013
Everyone has their own story.  For veterans, their story is a little different. Burned in their minds is a floating, clear-cut grim image of a distressed world. An image no one else has. They carry burdens. Bear pain. They acquire discomfort, physical and emotional.  Their service has a weight on their life that is beyond imaginable.
When people think of those soldiers who served, it is quite broad.  In Stillwater alone, 1,353 people who are veterans who make sacrifices their lives to serve.  One of those veterans is senior Chase Johnson's father, Lieutenant Colonel Jeff Johnson.
"I could probably write a whole book about this. Having a family member in the military is a unique experience. My dad was in the army for my whole life, at least until the end of ninth grade," said Chase.
Families have to deal with the idea of waking up every morning, with the thought hanging in their mind simply thinking. Today could be the day. Every day that goes by when the call does not come, is a good day. Those families have a notable and beautiful sense of pride. Through the pain they carry, their resilience overcomes it.
"It was a very lonely period when my dad was gone, one I wouldn't want to relive again.  But having a parent in the military has made me very proud. He has made our whole family proud. I'm glad he did what he did," said Chase.
The sacrifice soldiers take to be a part of the service can take a big toll on their families. Although they understand, does not make it any easier to not have a dad or husband there every day.
"He was in the National Guard, so we never had to move, although he did a lot. When he was overseas, it was unnerving. He missed my birthday about 4 times. There was definitely a hole of time where he missed things in our lives, especially when he was in Iraq," said Chase.
Jeff  was part of the National Guard. According to the official National Guard website, "The National Guard serves both state and federal governments. While the Guard originally focused on protecting local communities, it eventually grew into a force that complements the Active Duty Army when help is needed anywhere in the world. The biggest difference compared to other branches is that while Guard units are combat-trained and can be deployed overseas, they are just as likely to serve in their home communities."
"When he was home it wasn't that much different from having a dad in another job. He would pick me up from school wearing a US Army uniform. We would go to some awards banquet, and I guess to me I could see that this was a job unlike any other. He did travel a lot-I think even more before I was born," said Chase.
Even though it is incredibly difficult at times, those families learn to be strong and keep their heads up. Chase said, "I'm glad he did what he did. He has set a great example for my brother and I, and I hope to follow in his footsteps."