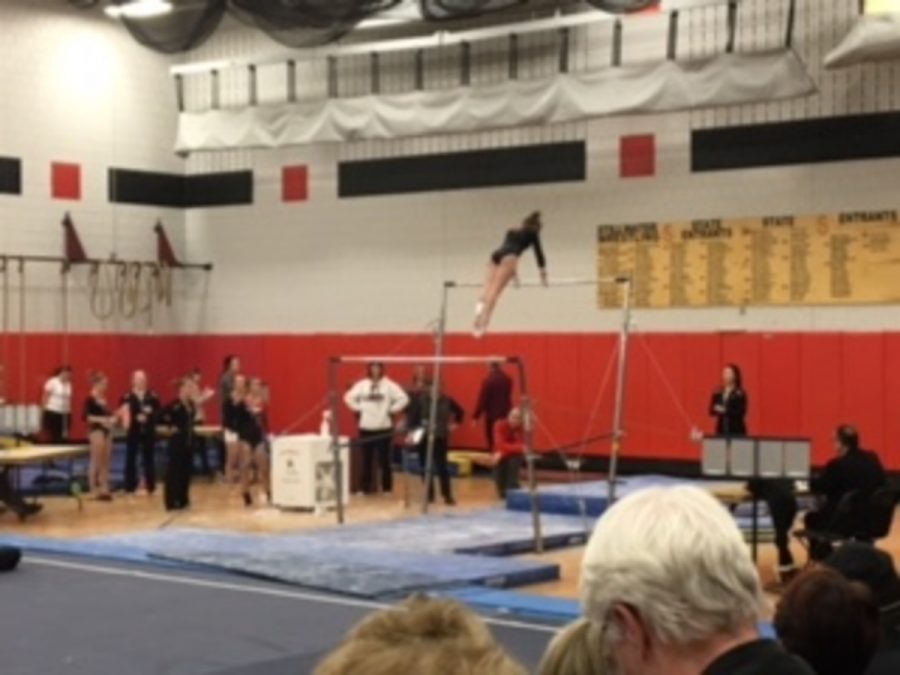 Ciana Fragnito
Stillwater gymnastics has a history of performing well each season leading up to the final meets where they often place very high.  With sections right around the corner the team is gearing up for sections feeling more hopeful than ever before.
For the past three years Stillwater has come in second to long time competitor Roseville but noting the recent success Stillwater has had in beating Roseville they are looking forward to the competition come time for sections. The improvements the team has seen this season are no surprise as the team has made numerous improvements in preparation for coming out on top.
For the gymnasts the hard work they put in during practices pays off as they compete. Keeping positive energy plays a huge piece in the success the team has had.
"We are working extremely hard and continuing our motivational energy. We are very excited after the results from the past meet and we are excited to see our potential and we know we can beat them so we are putting in new skills and perfecting everything," junior Danielle Keran said.
The team remains extremely humble as they continue to prepare and focus on bettering themselves rather than beating an opponent.  The attitude of the athletes contributed to their success immenselye as they focused on continuing to do what they do best.
"We never really thought about it as preparing to beat Roseville, but rather as preparing ourselves to do our best and compete to our best potential. We knew that we had to believe in what we could do. We knew that we had so much potential with our team and if we just competed how we knew we were able to it would be okay," sophomore Peyton Classon said.
With five season bests at the recent meet at Gustavus it leads to the question of how will they get even better as the end of the season approaches. This does not worry the girls but rather excited them for what's in store as they near season end.
"At Gustavus, we had a lot of solid routines with skills we have worked on forever, but since then we've been getting consistent with new skills to up our difficulties and improve our scores even more," Classon said. "We are getting a lot of new skills and working a lot harder than we were at the beginning of the seasons," Keran added.
The team has a lot of positive energy and positivity within their personalities making the season very enjoyable for everyone involved. The success the team has shown is not the only part in what makes the season so fun.
"It has been a really fun season. We're having successes which is great but mostly it is a really positive place to be. Everyone is pretty happy and works together well and we don't have drama so it's been a really fun season," coach Traci Swenson said.